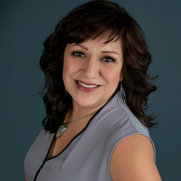 KITCHEN BATH DESIGN BY GLORIA CLARK
1 premio Houzz
2 insignias Houzz
Contacto:
Gloria Clark
9778 Business Park #A
Sacramento, CA 95827
Coste medio de los trabajos:
15.000 USD - 150.000 USD

https://www.houzz.es/pro/gloriaclark copiada al portapapeles
Established in 2002, Kitchen Bath Design by Gloria Clark specializes in high-end cabinetry and remodeling. Come and visit our showroom!
Servicios prestados:
3D Rendering, Bathroom Design, Custom Bathroom Vanities, Custom Cabinet Doors, Custom Cabinets, Custom Countertops, Custom Kitchen Cabinets, Custom Pantries, Custom Walk-in Closets, Drafting, Green Building, Handicap-Accessible Design, Home Additions, Home Extensions, Kitchen Design, Laundry Room Design, Mudroom Design, Outdoor Kitchen Design, Pantry Design, Sustainable Design, Universal Design, Wine Cellar Design, Cabinetry, Space Planning, Remodels & New Construction
Zonas de trabajo
Folsom, Gold River, Rancho Cordova, Sacramento, Cameron Park, El Dorado Hills, Granite Bay, Rescue, Roseville, Shingle Springs
4 proyectos de KITCHEN BATH DESIGN BY GLORIA CLARK
Escribe una valoración
7 valoraciones para KITCHEN BATH DESIGN BY GLORIA CLARK
Fecha del proyecto
septiembre de 2018
Precio del proyecto
10.000 € - 49.999 €
Looking for an experienced, talented designer who knows her stuff? I recommend Gloria Clark Kitchen Bath Design. I'm pretty hopeless when it comes to interior design, but Gloria was understanding of what I was going for, and really attentive to the colors I was looking at, how the lighting and floor plan really fit with the room, and even down to just the general vibe I was looking for in my kitchen. Needless to say if you know what you want, or don't know what you want, she has you covered. Her prices are competitive, and she chose top quality merchandise, while working to stay within my desired budget. Gloria is lively, fun, and friendly - just wonderful to work with. I felt like I was in good hands and clearly, she is a professional. I trusted her chosen contractors, and was very happy with their work. Go with Kitchen Bath Design by Gloria Clark - you won't be disappointed.


Comentario de KITCHEN BATH DESIGN BY GLORIA CLARK:
Rochelle! Thank you so much for allowing me to help with your remodel and the fantastic review:) You and Dean are wonderful clients. Your kitchen is rich, classy and inviting. I love all your custom selections, especially the cabinets added "Black Satin Glaze". All the added cabinet organization pull-out accessories truly make entertaining much more efficient and fun! Your design is a true inspiration for a timeless investment. Thank you again!!!




Fecha del proyecto
octubre de 2015
Precio del proyecto
50.000 € - 100.000 €
We stumbled across Gloria when we went to a tile showroom to get ideas for our kitchen renovation. She was working there as a design consultant for a cabinet company. We started talking with her and developed an instant rapport. She listned to our ideas and concerns, and she was very easy to work with. She helped us design the kitchen of our dreams! I would work with her again in a heartbeat. You won't be dissapointed if you choose her to design you project.



Fecha del proyecto
marzo de 2015
Precio del proyecto
10.000 € - 49.999 €
Gloria Clark is the only professional I will ever employ to design my home and office expansion projects. A few years ago, my wife and I wanted to remodel our master bath. After visiting over 30 tile and bath establishments - we found Gloria! Her artistry in design, texture and color choices immediately resonated with our preferences. She created the most beautiful remodel that has become the crown jewel of the home. Recently, we added 1800 square feet to the house for a home office/ analytical laboratory, classroom, break-room/lounge, and guest suite. Clients comment daily on the beauty of the addition from the wood flooring, tile work, archways and color scheme. Gloria's skill at designing the project through the customer's eyes is truly a gift. Her effervescent and happy personality makes the process a fun experience. She has earned my highest respect and endorsement. Richard Blodgett, PhD Blodgett Research, Inc.
Fecha del proyecto
septiembre de 2017
My experience working with Gloria was great! Over the last few years she has completed several remodeling projects for us and we have almost completely remodeled our home. And it is beautiful! She is very professional and friendly. She starts with wanting to know your ideas, lifestyle and budget. Then she does a walk through your home. Her knowledge of decor and color is amazing. I've learned a lot from working with her. She easily blends styles and can turn an awkward corner/alcove into a stunning area with purpose. She'll meet your budget and deadlines, and only does quality work. She is highly skilled at working with Contractors, she will not compromise and insist the job gets done the way you want it. Our friends are so impressed with our remodels that many have hired her for theirs. I highly recommend Gloria - you'd thank me if you could! ;-)



7 de Septiembre de 2018
Última modificación:

8 de Septiembre de 2018
Fecha del proyecto
febrero de 2018
Precio del proyecto
1.000 € - 9.999 €
Mrs Clark, Has giving me such a piece of mind. Remodeling my kitchen is something I know absolutely nothing about. All the big & little things that we don't know needs to be done, she took care of them all! Very detail oriented with a creative vision in a very timely matter. I am extremely happy with the results. In 2018 I'm impressed at how low she was able to keep the cost. Can't wait for the next project with Mrs Clark.
Usuario de Houzz-179666358
Fecha del proyecto
abril de 2016
Precio del proyecto
10.000 € - 49.999 €
Gloria is AMAZING! So helpful and knowledgeable. She designed my kitchen and helped me pick the colors for my house. Everything turned out fantastic and I could not have done it without Gloria. Professional and kind, I definitely 100% recommend her.
Fecha del proyecto
mayo de 2013
Precio del proyecto
50.000 € - 100.000 €
Thank goodness for Gloria, or we would have spent a lot of money on a remodel that we didn't love! We knew the general idea of what we wanted, but just couldn't pull it together by ourselves. Gloria got our vision and made it happen. We've referred her to friends and they have nothing but great things to say about her too.

Comentario de KITCHEN BATH DESIGN BY GLORIA CLARK:
Jennie,
You & Tom have been wonderful to work with & I appreciate all your referrals. I truly love your kitchen. It is a highly desired design even after 5 years. That rich large format chocolate polished limestone look porcelain tile pulls everything together. See you on the next project! Live Well Designed, Gloria
Encuentra Empresas de instalación y reformas de cocinas y baños para hacer realidad tu proyecto
¿Cansado de leer todos los tutoriales de bricolaje? Estamos para ayudarte. En Houzz contamos con más de 1 millón de profesionales del hogar, por lo que encontrarás al Empresa de instalación y reformas de cocinas y baños de confianza adecuado para tu proyecto en Sacramento.
Lee valoraciones de particulares como tú en Sacramento
Lee las valoraciones de los propietarios antes de contratar a un Empresa de instalación y reformas de cocinas y baños que te ayude con un proyecto en Sacramento. Si tiene preguntas, lee las valoraciones de otros propietarios o dirígete a la sección de consejos para obtener una segunda opinión.
Contacta fácilmente con Empresas de instalación y reformas de cocinas y baños
Si estás navegando por Houzz y tienes a un profesional en mente, te darás cuenta que solicitar un presupuesto es más fácil que nunca. Desde tu panel de control podrás administrar todas las solicitudes que mandaste a Empresas de instalación y reformas de cocinas y baños.
Diseñadores e instaladores de cocinas y baños en España