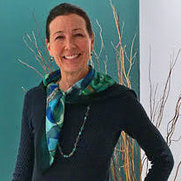 Sydnye Pettengill, ASID Interior Design Inc
2 premios Houzz
4 insignias Houzz
Contacto:
Sydnye Pettengill
210 North View Terrace
Alexandria, VA 22314
Coste medio de los trabajos:
5.000 USD - 100.000 USD
Please contact us about your project!
https://www.houzz.es/pro/sydnye copiada al portapapeles
Arlington's Comprehensive Interior Design Firm
page_type: prop_plus_profile
Sydnye Pettengill, ASID Interior Design Inc. is a comprehensive interior design and remodeling firm, serving the Alexandria, VA area. Sydnye has been serving her clients for over 30 years. The first question new clients often ask is "What is your style?" We believe that design is design whether traditional, transitional, contemporary or eclectic…whether expensive or relatively inexpensive. The same principles apply. We design for our clients and their unique style and taste. The design process begins with an initial consultation. Sydnye and her team first listen closely to you to best solve your design dilemma while anticipating your needs and desires. They always rise to the challenge of what will make you happy and pleased with the result. How do we do this? After listening and outlining an agenda, we apply many project management tools to accomplish what is needed. Time management, budget outlines, and 35 years of experience are just a few of the tools we use. We are organized, task oriented, logistical planners. We are constantly scheduling and solving problems whether design or logistics. We are assembling a puzzle on all levels. We are facilitators of suppliers, contractors, and trades for the client. We are responsive, responsible, and dependable. We are respectful of design direction, budget, and existing conditions. We are also respectful of suppliers, trades, contractors, and design affiliates, such as architects, lighting and landscape designers. The team is dedicated to delivering a cohesive end product for the client. We play well with others! We do our best to motivate all parties in a positive direction to generate excitement keeping the experience positive. It is important we believe to bring humor and keep expectations realistic on all fronts. At the end of your project, we want to make sure you are happy living in your space. That is our ultimate goal.
Servicios prestados:
3D Rendering, Art Selection, Attic Conversion, Basement Design, Bathroom Design, Bedroom Design, Closet Design, Color Consulting, Custom Bathroom Vanities, Custom Blinds & Shades, Custom Bookcases, Custom Built-ins, Custom Cabinets, Custom Entertainment Centers, Custom Fireplace Mantels, Custom Furniture, Custom Kitchen Cabinets, Custom Murphy Beds, Custom Pantries, Custom Walk-in Closets, Dining Room Design, Floor Plans, House Plans, Interior Design, Kitchen Design, Lighting Design, Mudroom Design, Space Planning, Universal Design, Kitchen Remodeling
Zonas de trabajo
Alexandria, Arlington, DC (Washington), Falls Church, Mount Vernon, Mclean, Potomac, Great Falls
Premios:
Best of Houzz 2017 & 2018
Valoración destacada

I am so thankful to have worked with Sydnye -- an interior design artist who put her remarkable talents to work in making my historic home in Old Town Alexandria incredibly beautiful. She listens to her clients to find the style and colors and look t
Leer valoración completa
Escribe una valoración
11 valoraciones para Sydnye Pettengill, ASID Interior Design Inc

I am so thankful to have worked with Sydnye -- an interior design artist who put her remarkable talents to work in making my historic home in Old Town Alexandria incredibly beautiful. She listens to her clients to find the style and colors and look they want to achieve, and accomplishes miracles in finding just the right fabrics and pieces to make spaces both beautiful and functional. From making grand spaces perfect for entertaining, to creating a cozy family room, or a bedroom suite retreat, Sydnye us unmatched. I have worked with several designers, and none comes close to her professionalism, artistry, and attention to making sure her clients are perfectly happy. I cannot recommend her highly enough!
Sydnye is an enthusiastic, knowledgeable and get-things-done professional! She is a true pleasure to work with and was able to help me select exactly what I needed to complete my project. She has a great deal of range and can quickly match to her clients style/taste. We are looking forward to starting a new and even bigger project with her this Fall!! I also love that she meets her customers budgetary needs from low to high and simply desires that clients will love their homes and enjoy design.
I have worked with Sydnye for almost 30 years on a number of projects. A few years ago she handled the design and renovation of my home in a historic building in Old Town Alexandria. Currently Sydnye is handling the design for the decor and furnishings of a condominium I am purchasing on the grounds of the Canyon Ranch Spa in Lenox, Massachusetts. Her design has the feel of nature and tranquility, which is perfect for the Berkshire spa environment. Sydnye is an absolute pleasure to work with. In addition she is so skilled herself and so connected with suppliers that she essentially acts as the general contractor. In the case of my imminent move to Lenox, MA after 40 years in the DC area, having Sydnye at my side is making what is a very stressful transition into something that is well planned and almost stress free.
Sydnye has worked with me for over 30 years. She has decorated everything from apartments to houses to a beach house and they have all been remarkable. She will take on small jobs, like recovering an existing sofa to decorating an entire house. And, she does it according your taste. You could not find a better help-mate for your design needs.
We have worked with Sydnye for over 20 years. She spearheaded numerous projects for us including designing and furnishing a large sun room expansion of our house, upgrading a kitchen, designing and remodeling our master bath, replacing master bedroom furnishings, and myriad smaller projects. Sydnye is dependable, creative, knowledgeable about resources, very responsive and, most of all, she is a delight to work with. We have recommended her to others who have also been very pleased with her professionalism, knowledge and work ethic. She is a 10!
From 1989 to 2006 my wife and I owned a more-or-less routine central-hall colonial in a small development in Burke, VA. But a few years after moving in we were fortunate enough to meet Sydnye Pettengill, a truly remarkable and talented interior designer. With relatively few changes and within our limited budget she was able to transform our cookie-cutter house into a home with a fair degree of class and panache that reflected our tastes, not hers. Over a course of a few years she had lambrequins fabricated and installed over bay windows in our living room and dining room, replaced our builder's standard entrance fixture with a beautiful contemporary chandelier, and had a custom sectional fabricated for our family room that could – and did – seat 18. She selected wall, carpet and drape colors and textures to tie it all together. We could not have been happier and we still dream of that that home, Sydnye's wonderful creation. Ten years ago we retired to much smaller quarters - a condominium in Los Angeles. But even there Sydnye has helped us, arranging for a local vendor to create a custom dining room table with a base that matched a family heirloom hutch, and recommending a lighting fixture and counter stools to complete an amazing dining room in a small space.
Remarkably professional with a great eye for design ~ We have worked with Sydnye on 3 separate and very different style/designed homes in a span of over 25 years. She has the right connections and gets the job done beautifully and has done so within our budget guidelines. She's an absolute pleasure to work with ~
6 de Diciembre de 2016
Última modificación:

6 de Diciembre de 2016

We are a cabinet manufacturer based in Alexandria. We have worked with Sydnye for many years. She is always a pleasure to work with and creates beautiful spaces. We highly recommend her to colleagues and friends.

I have worked with Sydnye on several projects and highly recommend her. She understands the needs of a general contractor, is proactive, prepares detailed plans and is easy to work with. A true team player. Her design work is thoughtful and creative and the results have been outstanding. She works very well with clients.


Sydnye Pettengill, ASID gets 5 stars for the whole package; The end product, creativity & professionalism, follow-thru, staying within budget, and her ability to manage contractors. She is a high-end designer that graciously worked with me to transform a tiny, 35 year old bathroom in an exclusive building. The bathroom is updated and looks great. It was completed without the chaos and plumbing disasters that have happened in this building during renovations.
Sydnye was a good advisor who guided us through all aspects of our project and selected excellent contractors. In many ways, she acted as our general contractor as well as our advisor on style and furnishings.
Encuentra Interioristas y decoradores para hacer realidad tu proyecto
¿Cansado de leer todos los tutoriales de bricolaje? Estamos para ayudarte. En Houzz contamos con más de 1 millón de profesionales del hogar, por lo que encontrarás al Interioristas y decoradores de confianza adecuado para tu proyecto en Alexandria.
Lee valoraciones de particulares como tú en Alexandria
Lee las valoraciones de los propietarios antes de contratar a un Interioristas y decoradores que te ayude con un proyecto en Alexandria. Si tiene preguntas, lee las valoraciones de otros propietarios o dirígete a la sección de consejos para obtener una segunda opinión.
Contacta fácilmente con Interioristas y decoradores
Si estás navegando por Houzz y tienes a un profesional en mente, te darás cuenta que solicitar un presupuesto es más fácil que nunca. Desde tu panel de control podrás administrar todas las solicitudes que mandaste a Interioristas y decoradores.
Decoradores en España
Servicios relacionados