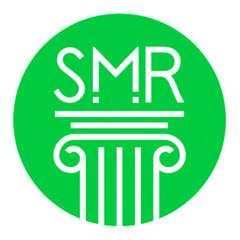 Sobre nosotros
Suzanne is the founder and lead designer of Suzanne M Rogers Interiors and a Georgia-based interior architect and designer whose projects span throughout Georgia, the mountains of North Carolina, the beaches of Florida, and her native California coast. With her sensitive mix of layering different styles, textures, patterns, and colors Suzanne's interiors are imaginative and individualized spaces that truly reflect her client's requirements and objectives. Suzanne's eclectic and distinguished style evokes sophistication and spirited spontaneity. SMR Interiors understands the needs of each client, working within their budgets, producing clean, unpretentious, and refined interiors. They embrace the classics giving them a contemporary twist creating thoughtfully curated interiors, which are tailor made for their clients' lifestyles or work settings. SMR Interiors provides a unique design experience, ensuring that their client's environment will be enduring and elegant, with a sense of vitality and harmony. Suzanne is classically educated in architecture (BA University of California, Berkeley), interior design (MFA University of Georgia), and completed extensive and focused post-graduate training in Italy. She has more than two decades of interior design experience, including product and surface design for several collections in the home furnishings industry. Her work has won several best of show awards at markets in Atlanta, Dallas, San Francisco, and Seattle. Suzanne's interiors, art, home décor products, and editorials have been published in numerous shelter magazines. Modern Luxury Interiors recognized her as one of the Faces of Design in 2022 and Suzanne is one of twelve designers in Georgia selected for the Sherwin-Williams Color Trends 2023. When Suzanne is not creating delightful interiors for her clients, Suzanne may be painting in her studio, gardening, or spending time with her family on the Florida Gulf Coast.
Servicios prestados:
Bathroom Design, Bedroom Design, Color Consulting, Custom Bathroom Vanities, Custom Furniture, Custom Kitchen Cabinets, Design Consultation, Dining Room Design, Entry Design, Floor Plans, Furniture Selection, Guesthouse Design & Construction, Handicap-Accessible Design, Holiday Decorating, Home Office Design & Construction, Interior Design, Kids Bedroom Design, Kitchen Design, Laundry Room Design, Lighting Design, Living Room Design, Mudroom Design, Nursery Design, Building Materials Specifications, Full Service Interior Architecture and Design, Custom Furniture
Zonas de trabajo
Bolingbroke, Lizella, Macon, Smarr, Southeast USA, Georgia, Atlanta, Forsyth, Milledgeville
Premios:
Please visit www.SuzanneMRogers.com for details.
Volver a la navegación
Volver a la navegación
Detalles de la empresa
Nombre de la empresa
Suzanne MacCrone Rogers
Número de teléfono
+1 478-757-8814
Página web
Coste medio de proyectos
10.000 USD - 500.000 USD
Price structure ranges from hourly fees to flat fees, depending upon the scope of services for the project.
Seguidores
Volver a la navegación
Volver a la navegación
Volver a la navegación
Volver a la navegación
Contactar a Suzanne MacCrone Rogers