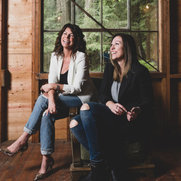 Spaciz Design Company Inc.
Valórame
Victoria, British Columbia, Canadá
7 premios Houzz
5 insignias Houzz
https://www.houzz.es/pro/spacizdesigncompany copiada al portapapeles
Award winning Canadian design firm. Good design stems from skills learned through ongoing education and experience, but also the goals realized through a designer's passion, vision, and ability to execute the steps needed to achieve a successful end result. Thoughtful design and precise space planning is not only about discovering our clients aesthetic tastes and sensibilities, it's also about the personal journey that starts on tracing paper. Since 1993, Creative Spaciz Design Studio has offered a highly experienced, award winning design and drafting team who drive their efforts towards distinctive, non-predictable design for our vast array of commercial and residential clientele. From paint consolations to complete home design, we tackle it all. Our relaxed atmosphere and honest business practices offer our clients a professional, enthusiastic, and positive design experience. We operate throughout Victoria, Vancouver Island, Vancouver and Seattle areas.
Servicios prestados:
Accessory Dwelling Units (ADUs), Attic Conversion, Basement Design, Bathroom Design, Bedroom Design, Closet Design, Color Consulting, Custom Bathroom Vanities, Custom Built-ins, Custom Cabinets, Custom Furniture, Custom Home Bars, Custom Shelving, Custom Storage, Decluttering, Dining Room Design, Downsizing, Drafting, Energy-Efficient Homes, Entry Design, Floor Plans, Furniture Selection, Garage Design, Garage Storage, Handicap-Accessible Design, Home Office Design, Home Theater Design, House Plans, Interior Design, Kitchen Design, Laundry Room Design, Lighting Design, Living Room Design, Mudroom Design, Outdoor Kitchen Design, Space Planning, Universal Design, Wine Cellar Design, Kitchen Remodeling
Premios:
Winner of several British Columbia CARE awards, awarded commercial awards of excellence by the Victoria Realestate Board, projects featured in dozens of Canadian design magazines.
Escribe una valoración
18 valoraciones para Spaciz Design Company Inc.
Fecha del proyecto
mayo de 2015
Precio del proyecto
Más de 100.000 €
We have worked with Tracey Lamoureux and Creative Spaciz for a number of years in our residential building projects and have been consistently happy with the job Tracey has done. Creativity and a very good color and design sense result in homes with style, homes that retain their value and happy customers. We recently worked with Tracey on our own new home and count ourselves as happy customers too! Dennis Dale Fairwest Construction Co. Ltd.
Fecha del proyecto
enero de 2014
Precio del proyecto
50.000 € - 100.000 €
Tracy provided excellent ideas for our total townhouse renovation. She quite quickly determined our tastes in home design and decoration and weaved her ideas into our design thoughts. We were left with a finished product that we are very pleased with and which has impressed our guests and visitors. Tracy was very easy to work with and we have recommended her to two other friends who decided to use her services.
Fecha del proyecto
julio de 2014
Precio del proyecto
Más de 100.000 €
We hired Creative Spaciz to do the interior design work on a spec built duplex. Their works was prompt and precise. We were very happy with the project overall and the units sold right away!!
Fecha del proyecto
abril de 2010
Precio del proyecto
10.000 € - 49.999 €
As the owner of a millwork company, I have had the pleasure of working with Tracy and her team numerous times on various projects over the years. Creative Spaciz really takes the extra step needed to design, plan and put to paper a well though millwork package. Their attention to detail really helps all the trades pull the elements of a project together seamlessly. We look forward to working with the Creative Spaciz again in the future.
Tracey and Carley are very effective at what they do. They are professional, courteous and provide excellent service to their clientele. Their forward thinking design esthetic comes with a "think outside the box" approach, allowing their designs to evolve in a dynamic industry. This makes my job as an architectural sales rep exciting as they are always open to seeing new and exciting products. I have had the pleasure of working with them for just over a year and look forward to seeing what they come up with next!
Relación
He recibido un presupuesto
It is always a pleasure to work with Tracey and Carley at Creative Spaciz. They have an eye for great furniture and provide an impressive interior design service throughout Victoria and greater BC. I look forward to continuing to work with them on thier future projects.
10 de Enero de 2014
Última modificación:

10 de Enero de 2014
As a showroom consultant at Bartle & Gibson, clients often will ask if I can recommend a designer to help them with space planning and colour consultation. I am always confident in recommending Tracey and the staff at Creative Spaciz. I have had many clients come back to thank me for this recommendation and report that not only were they extremely happy with their renovation, but also with the level of service that they received. Tracey's positive attitude and extreme level of professionalism makes her a joy to work with and I will continue to recommend her to anyone looking for help in creating the perfect space in their home or office.
I have had the pleasure of working with Tracey and her Creative Spaciz design team for the past 15 years. During that time I have always experience excellent, professional service. Tracey is extremely well respected in her field. Her passion and drive allow customers to embrace their dreams and can feel confident that Tracey will make them come true. Her beautiful personality and honest nature have always made her my number one choice in any residential or commercial project. I look forward to working with her again in the near future! Brenda Harley Sales Representative Bartle and Gibson Co Ltd
Fecha del proyecto
diciembre de 2013
Precio del proyecto
10.000 € - 49.999 €
I loved working with Tracey and Carley at Spaciz Design Studio in Victoria. They were able to guide me through uncharted territory for me in such a supportive and respectful way. Terminology was a challenge for me and they both gently and with wonderful humour helped me along. The design in the end is flawless and I am hopeful that in the spring we will be able to move forward. I will be tapping into Tracey's expertise when it comes to colours and I look forward to our next business opportunity.
Relación
worked with them personally and professionally
I can't say enough about working with the Creative Spaciz design team. They really listen and work well with their clients. They come up with creative and innovative ideas and are so professional. We have worked with other designers in town and were not as happy as we were with this company. Friendly, professional and really made us feel that they knew us and what we wanted. Just a wonderful group to work with and alot of fun. Would highly recommend them to all !!!!
Fecha del proyecto
febrero de 1990
Precio del proyecto
10.000 € - 49.999 €
We have done a number of projects with this person from our kitchen, our Beauty salons, our Spa, a renovation, and many consultations on other projects. We found Creative Spaciz to be creative ,helpful ,always trying to find ways to cut cost, very available to clients and super enthusiastic in every detail. We have now worked with Tracy Lamaroux over 20 years and are looking forward to a long relationship. To be noted I worked with another person on 2 projects but find I always come back to Creative Spaciz. Andre Besenyo
Fecha del proyecto
marzo de 2012
Precio del proyecto
10.000 € - 49.999 €
Creative Spaciz, Tracey Lamoureux and her team have transformed our home and kitchen beyond our expectations while being respectful of our budget and ever mindful of our vision for the completed project! Although we have used Creative Spaciz in the past for a major transformation of a floor of our home that has our family room, office, laundry room, guest bedroom and bathroom (with 100% satisfaction) it is our most recent renovation (2012) of our kitchen that I am writing about. Tracey and her team starting with the initial meeting were fabulous, we felt understood, respected and had full confidence that we would be able to work within our budget. All timelines were met from the first drawings to the final detail drawings which were extremely instrumental in the incredible outcome we achieved. We love our kitchen, everyone loves our kitchen and over and over again we hear -- "wow not only is it beautiful, it uses the space incredibly well with everything being laid out for optimal flow and efficiency". I highly recommend Creative Spaciz to you, I am 100% confident that you will feel like us, that the best decision you ever made was to work with Tracey and her super team!!! Renovations are not particulary fun and no doubt they are stressful but with Tracey's help this project was pleasureable and so very worth it!!! Tracey's ideas are simply amazing and she is a seasoned professional with a wonderful & genuine personality!
Ver todas las 18 valoraciones
Encuentra Interioristas y decoradores para hacer realidad tu proyecto
¿Cansado de leer todos los tutoriales de bricolaje? Estamos para ayudarte. En Houzz contamos con más de 1 millón de profesionales del hogar, por lo que encontrarás al Interioristas y decoradores de confianza adecuado para tu proyecto en Victoria.
Lee valoraciones de particulares como tú en Victoria
Lee las valoraciones de los propietarios antes de contratar a un Interioristas y decoradores que te ayude con un proyecto en Victoria. Si tiene preguntas, lee las valoraciones de otros propietarios o dirígete a la sección de consejos para obtener una segunda opinión.
Contacta fácilmente con Interioristas y decoradores
Si estás navegando por Houzz y tienes a un profesional en mente, te darás cuenta que solicitar un presupuesto es más fácil que nunca. Desde tu panel de control podrás administrar todas las solicitudes que mandaste a Interioristas y decoradores.