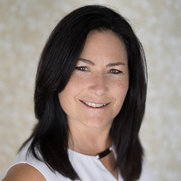 Signature Interiors/Rita Coltrane
4 premios Houzz
6 insignias Houzz
Contacto:
Rita Coltrane
434 Thorn Apple Way
Castle Pines, CO 80108
Coste medio de los trabajos:
$50000 - $300,000
Project cost range includes projected materials and labor. It is not uncommon for our projects to include 1 or 2 room remodels in the lower price range, through major renovations in the higher range.
https://www.houzz.es/pro/ritacoltrane copiada al portapapeles
We are space makers and dream creators – we make it happen. We lead our clients through a collaborative process of design to create spaces that are a true reflection of their lifestyles, their passions, their hobbies, their loves, their families, their collections, their dreams…. Navigating you through a very organized process, we open the doors to luxury, creativity, artistry, resources and materials that all combine to culminate in the "signature décor" that is all about you and environment you want to create. We specialize in remodeling design, getting you settled in your new home, Denver relocations, and area relocations. Most of our clients are corporate executive families, with most new customers coming from referrals from existing customers. 85% of our work is for repeat customer and their direct referrals – because they know they get the highest level of personalized service with exceptional follow-through. We are super organized and specialize in efficient project management and communication, so clients know exactly what's going on, clients get exactly what they want, and contractors know exactly what they are building. We start all projects with budget development, to help you prioritize how you best allocate your budget to achieve your perfect place. Signature Interiors: Organized, Efficient, Results... Rita Coltrane (303) 792-3587 rita@sig-interiors.com AKA:c.ya.rita
Servicios prestados:
3D Rendering, Art Selection, Basement Design, Bathroom Design, Bedroom Design, Closet Design, Color Consulting, Custom Bathroom Vanities, Custom Blinds & Shades, Custom Bookcases, Custom Built-ins, Custom Cabinets, Custom Entertainment Centers, Custom Fireplace Mantels, Custom Furniture, Custom Home Bars, Custom Kitchen Cabinets, Custom Pantries, Custom Rugs, Custom Shelving, Custom Walk-in Closets, Downsizing, Drafting, Floor Plans, Furniture Selection, Holiday Decorating, Home Office Design, Home Theater Design, Interior Design, Kids Bedroom Design, Kitchen Design, Laundry Room Design, Lighting Design, Living Room Design, Mudroom Design, Nursery Design, Project Management, Space Planning, Sunroom Design & Construction, Wine Cellar Design, Kitchen Remodeling, Aging In Place
Zonas de trabajo
Acres Green, Carriage Club, Castle Pines, Castle Pines North, Castle Rock, Castlewood, Centennial, Cottonwood, Dove Valley, Englewood, Franktown, Grand View Estates, Greenwood Village, Heritage Hills, Highlands Ranch, Littleton, Lone Tree, Louviers, Meridian, Parker, Sedalia, Southglenn, Stonegate, The Pinery, Aurora, Columbine, Columbine Valley, Foxfield, Denver Metro, Cherry Creek
Premios:
2018 Best of Houzz 2018 Best of Houzz 2017 Best of Houzz Castle Rock's Best of the Best Interior Designer Denver Design District Castle Pines Chamber of Commerce Castle Rock Chamber of Commerce Cherry Creek Chamber of Commerce
Escribe una valoración
28 valoraciones para Signature Interiors/Rita Coltrane
Fecha del proyecto
octubre de 2019
Precio del proyecto
50.000 € - 100.000 €
It has been 2 years since Rita was recommended to us and we have become happily dependent on her since the first project. She checks all the boxes you require, excellent taste and recommendations, always prepared for whatever project is on the front burner and super organized and efficient. Houzz is one of the places where I first checked her out; she has exceeded all expectations.
Fecha del proyecto
abril de 2019
Precio del proyecto
Más de 100.000 €
We love Rita and Signature Interiors! We recently completed a major first floor remodel and are thrilled with the results! Our first floor has been transformed into a sleek and modern family home. Rita and her team did an amazing job of figuring out our style and incorporating it into the design. In addition to Rita's amazing deign skills we love the planning, organization and follow-up from Signature Interiors.

Fecha del proyecto
julio de 2019
Precio del proyecto
10.000 € - 49.999 €
After moving into a new construction townhouse, that was both a blank slate and troublesome for nearly all my previous furniture (narrow stairways and doorways), Rita and Lisa helped me create a cool and vibrant space that I am so excited to show off! They helped me to integrate current family pieces that had to stay while developing my new personal style. In their world, my project was small, and I was new to hiring a designer, but they were patient with my questions, design revisions, I'm grateful for their ideas and guidance.



Fecha del proyecto
noviembre de 2018
Precio del proyecto
1.000 € - 9.999 €
I really enjoyed working with Rita and Signature Interiors. We built a custom jewelry cabinet that Rita had designed for a client. Rita was really easy to work with. She came to the project with a really good sense of what she wanted, which made the planning stages easy, but she was also open to changes when they were needed. She also had experience with custom furniture builds, so she had reasonable expectations for the time and cost that go into a custom piece. I would recommend working with Rita and hope to do it again.

Fecha del proyecto
octubre de 2018
Precio del proyecto
Más de 100.000 €
Rita is an amazing designer and helped us create our dream kitchen, office and living room. She has great vision and was a pleasure to work with. She made sure to work within our budget and kept all contractors on schedule. We will work with her on all our future projects!



Fecha del proyecto
septiembre de 2018
Precio del proyecto
50.000 € - 100.000 €
Rita provided all the services I needed. From painting to carpet to new furniture she got it all done so I could enjoy my summer! Rita recognized my tastes and didn't waste my time on stuff I wouldn't like. She was a pleasure to work with.
Fecha del proyecto
septiembre de 2018
Precio del proyecto
1.000 € - 9.999 €
Very easy to work with and full of great ideas for our home. We have used Rita and her team several times over the last few years and are never disappointed.
Fecha del proyecto
abril de 2018
Precio del proyecto
1.000 € - 9.999 €
The South Metro Denver Chamber recently relocated our offices and partnered with Rita Coltrane/Signature Interiors to assist us with our move and overall strategy for the offices. Rita was the absolute perfect person for us as her and her team are extremely professional and truly listen to your thoughts and needs. Following our first meeting with Rita we were 100% confident that she would take us where we need to go and as a result we could not be happier. I strongly recommend Rita and Signature Interiors.
Fecha del proyecto
junio de 2017
Precio del proyecto
10.000 € - 49.999 €
Rita was invaluable in helping us finish up the decorating of our downtown condo. We began the project on our own and got into trouble when a few of the furniture pieces we had selected couldn't be delivered because of size. She was able to have a custom bookshelf built for us in two pieces so the problem was remedied. We love the piece and are so thankful to Rita for helping us complete the decorating with a beautiful end result!
Fecha del proyecto
junio de 2017
Precio del proyecto
10.000 € - 49.999 €
Working with Rita and Signature Interiors was a first time for me ever working with a Designer. She took the time to walk me through the process and ensured I was good with everything before ever moving forward. Rita and her team are easy to work with, helpful and creative and timely!! She listens and can perceive a persons personality easily, but will bring ideas to you that you maybe would not have thought of making the experience more fun. They are conscious of budget and what you want. I am thrilled with the end result of my home and all that were involved were courteous and professional.
Fecha del proyecto
junio de 2009
Our experience with Rita was exceptional! We are so pleased with our gorgeous draperies! From start to finish, Rita's professionalism, knowledge and attention to every detail was first class! Highly recommend Signature Interiors for any home design and improvement project.
Fecha del proyecto
abril de 2017
Precio del proyecto
Más de 100.000 €
We hired Rita on recommendation of an architect and have determined that she is the very best. Rita specified all the finishes for a Congress Park apartment building rehab project. It's not just that we are pleased with the finishes she chose (we are), it was also about the process. Rita might have a wonderful "right brain" ideal for design work but she also has the "left brain" part that makes her proactive, efficient, timely, detailed, budget conscious, well documented....I could go on and on. So very pleased that Rita was our choice and are already on board using her for some work in our home. Love her work product, love her work ethic. You can't go wrong with Rita and Signature Interiors.
Ver todas las 28 valoraciones
Encuentra Interioristas y decoradores para hacer realidad tu proyecto
¿Cansado de leer todos los tutoriales de bricolaje? Estamos para ayudarte. En Houzz contamos con más de 1 millón de profesionales del hogar, por lo que encontrarás al Interioristas y decoradores de confianza adecuado para tu proyecto en Castle Pines.
Lee valoraciones de particulares como tú en Castle Pines
Lee las valoraciones de los propietarios antes de contratar a un Interioristas y decoradores que te ayude con un proyecto en Castle Pines. Si tiene preguntas, lee las valoraciones de otros propietarios o dirígete a la sección de consejos para obtener una segunda opinión.
Contacta fácilmente con Interioristas y decoradores
Si estás navegando por Houzz y tienes a un profesional en mente, te darás cuenta que solicitar un presupuesto es más fácil que nunca. Desde tu panel de control podrás administrar todas las solicitudes que mandaste a Interioristas y decoradores.