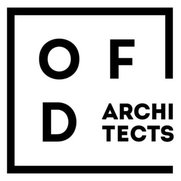 OFDArchitects and Interior Design
"What is a family home? It is a place of encouragement, and warmth. A place where you can be with your loved ones. Where you can be yourself without the fear of being judged. This is a place where you connect with those who are closest and dearest to you. For OFD Architects, it is all those things and where you can retreat into the embodiment of luxurious comfort With an open and innovative mindset, away from cliches, OFDA is a group of young Architects and Interior Designers focused on creative design. We offer unique and customised high standard solutions for residential and commercial projects. Our designs are grounded on minimalism, functionality, attention to detail, and a strong penchant for natural materials. We rely on our ambition and imagination to create friendly, aesthetic and original conceptions reflecting your requirements and possibilities. At OFDA we focus on creative design, based on a personnal rapport and dialogue with the customer. We can provide you with a range of services, from conceptual projects, including high-quality 3D visualizations, to detailed designs ready to be used by contractors. Initially established in Poland by Oskar Firek, we have gradually expanded through the last 8 years the scope of our services as we reached the international market and recently opened a new branch in Brighton. The experience we have gathered through projects in Poland, UK, Norway or France allows us to work in direct contact with the customer or remotely.
Servicios prestados:
3D Rendering, Accessible Design, Basement Design, Bathroom Design, Bedroom Design, Bespoke Cabinets, Bespoke Furniture, Bespoke Kitchen Pantries, Bespoke Media Units, Bespoke Shelving, Dining Room Design, Floor Plans, Furniture Selection, Home Office Design, Home Staging, House Plans, Interior Design, Kitchen Design, Kitchen Renovation, Lighting Design, Living Room Design, Playroom Design, Seasonal Decorating Services, Space Planning, Storage & Wardrobe Design, Sustainable Design, Utility Room Design, Wine Cellar Design, visualizations, visualisations, office, restaurant, restaurant design, office design, commercial, private design, commercial design, bespoke, plans, area plans, estimates, renovation, extension, extension design, renovation design
Zonas de trabajo
Brighton, Hove, Brighton Marina village, East Sussex, Portslade, Shoreham, Rottingdean, Worthing, West Sussex, Haywards Heath, Crawley, Arundel, Bevendean, Falmer
Escribe una valoración
3 valoraciones para OFDArchitects and Interior Design

I am architect and structural engineer. I was co-operating with OFD Architects few times. Partnership is really good, they are young, skilled architects and interior designers. OFD were working with me for example on industrial architectural project (that street adress). They prepared architectural vizualizations and were making some design consultations. OFD are very precise, with full of details and great design. I recommend them. Kamil Pałucha
6 de Marzo de 2017
Última modificación:

7 de Marzo de 2017
Got my apartment interiors done by OFDArchitects and can honestly recommend. Creative, professional, efficient and delivered within timelines and highest quality. Left with all expectations fulfilled, wouldn't hesitate to collaborate with them again.
22 de Febrero de 2017
Última modificación:

10 de Marzo de 2017
I had the pleasure of working with OFD Architects on many occasions. We worked together for our larger corporate commercial clients preparing advertising materials, interior designs, booklets and interior renders. OFD Architects were proficient and professional in every aspect of our co-operation. Oskar the head architect is meticulous in his work and always guarantees quality. I recommend OFD Architects for premium design orientated clients.
Ofrece asesoramiento profesional e inspiración
¿Cansado de leer todos los tutoriales de bricolaje? Estamos para ayudarte. En Houzz contamos con más de 1 millón de profesionales del hogar, por lo que encontrarás al profesional de confianza adecuado para tu proyecto.
Revisa valoraciones de propietarios como tú
Lee las valoraciones de otros propietarios antes de contratar a un profesional para que te ayude con tu proyecto. Si tienes preguntas, simplemente responde a las valoraciones de otros propietarios o dirígete a nuestra sección de consejos para obtener una segunda opinión.
Contacta a un profesional en pocos segundos
Tenemos información de contacto actualizada para más de 1 millón de profesionales del hogar. Si estás navegando por Houzz y tienes en mente a un profesional específico, verás que solicitar un presupuesto es más fácil que nunca. Podrás además gestionar todas tus solicitudes usando Mi lista de profesionales.