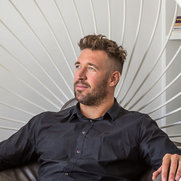 Ben Rousseau Design
Virtual Consultations & eDesign
available upon request
2 premios Houzz
6 insignias Houzz
Contacto:
BEN ROUSSEAU
Manhattan Beach, CA 90266
Coste medio de los trabajos:
$20,000 - 2 millones
Typical Project Budget: $25,000 - $500,000 Single rooms around $2000 design fee with $10000 - $50,000 in materials. Typical Kitchen designs about $3,000 - $5,000 design fees and $50,000 - $500,000 for high end manufacture and install. Bathroom designs about $3,000 design fees with about $30,000 install going up to $50,000 and $100,000. Full house refurbishments tend to work out about 15 - 20% of budget.
https://www.houzz.es/pro/benrousseau copiada al portapapeles
Encuentra Interioristas y decoradores para hacer realidad tu proyecto
¿Cansado de leer todos los tutoriales de bricolaje? Estamos para ayudarte. En Houzz contamos con más de 1 millón de profesionales del hogar, por lo que encontrarás al Interioristas y decoradores de confianza adecuado para tu proyecto en Manhattan Beach.
Lee valoraciones de particulares como tú en Manhattan Beach
Lee las valoraciones de los propietarios antes de contratar a un Interioristas y decoradores que te ayude con un proyecto en Manhattan Beach. Si tiene preguntas, lee las valoraciones de otros propietarios o dirígete a la sección de consejos para obtener una segunda opinión.
Contacta fácilmente con Interioristas y decoradores
Si estás navegando por Houzz y tienes a un profesional en mente, te darás cuenta que solicitar un presupuesto es más fácil que nunca. Desde tu panel de control podrás administrar todas las solicitudes que mandaste a Interioristas y decoradores.