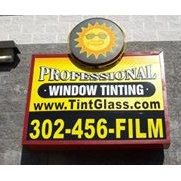 Professional Window Tinting Inc.
3 premios Houzz
1 insignia Houzz
Contacto:
Corey Bluestein
Newark, DE 19702
Coste medio de los trabajos:
200 USD - 100.000 USD
Cost will depend on area you would like to have covered and the film type you choose
https://www.houzz.es/pro/pro-tinting copiada al portapapeles
For over 27 years we have been offering window tinting service as a 3M authorized dealer to help consumers protect their belongings by applying a UV protective film, we also carry solar films to help reduce heat and annoying glare in your home or office. Privacy films for bathrooms and garages. Security films to slow down intruders and decorative films for the consumer who is looking for a little bit of a decorative look in their film.
Servicios prestados:
Residential Window Tinting, window tinting, commercial window tinting, government window tinting, Decorative window films, security window films, Low E window films, 3M window Tinting
Zonas de trabajo
Bear, Brookside, Chesapeake City, Delaware City, Elk Mills, Elkton, Elsmere, Glasgow, Greenville, Hockessin, Kirkwood, Landenberg, Montchanin, New Castle, New London, Newark, Newport, North Star, Pennsville, Pike Creek, Pike Creek Valley, Port Penn, Saint Georges, Wilmington, Wilmington Manor, Delaware, Baltimore, North East Pennsylvania, Harford County, Delaware beaches, Cecil County, Baltimore County, Southern Jersey, Bel Air, Forest hill, Elkton, towson
Premios:
Small women business owned
Escribe una valoración
13 valoraciones para Professional Window Tinting Inc.
Usuario de Houzz-198719015
Company was great to deal with. The were quick to respond and were able to work me into their schedule so that I was not waiting very long for service. Their installer was very polite and did a great job. You can't even tell that there is a safety film on my glass. 10/10 I would recommend.
Usuario de Houzz-538081182
Great service for my vehicle and my home. Fast, reliable, professional and courteous. That's something you don't always see nowadays.
Excellent to work with, great communication, work done on time, fast, neat and finished job was outstanding! Highly recommend this company.
Everyone was pleasant and considerate. The job was done quickly and efficiently. The warranty and window care was explained. We will recommend this company to our friends and neighbors.
We recently had Professional Window Tinting installed and found all aspects of the service to be professional, while providing a great product for a large window area. The company rep guided me through the selection of the tint by discussing the various shades and understanding what I was trying to achieve with regards to sun damage and heat. The company was very timely in providing me a quote and scheduling an installation appointment. The installers were on time, courteous and did a great job with the installation. Being able to pay with a credit card at my home once the installation was completed was very convenient.

Comentario de Professional Window Tinting Inc.:
Thank you for your review, we try to make the process as easy and as painful while giving you the best product on the market available. Thank you for your kind works and don't forget to refer all you friends and neighbors so they can enjoy the same benefits that you now have.
Very professional company that does excellent work. I would highly recommend Professional Window Tinting Inc. They did the windows in our two story family room and two story foyer. Everything was clean and orderly when they left. I will absolutely use them in my next home.
Skillful, well done, and very polite crew. We are very happy with the results. So glad we had them do the work.
Our window tinting job was done with excellence. The job was done on time and the quality of the work shows that a professional was at work. We can hardly tell there is a covering on the windows. We would recommend them to others.
We are really thrilled with the 3M Prestige 70 film that has been put on our floor to ceiling windows. The glare is completely gone and the excessive heat that poured in is WAY down. We live high up in a condo and clearly the UV rays were going to bleach out our furniture (not to mention ruin my skin!) We are completely pleased with the job this company did.

Comentario de Professional Window Tinting Inc.:
Congrats on your new condo, we are so happy you are using our services again and that your are loving your new film. Thanks for send us all you new friends and for the kind e-mail message. "Seriously, we are sooooo pleased with what you did. I have passed your name along to many friends! We aren't living in the condo yet, but the glare and the heat are way down and it is so noticeable! You have a good product that makes a difference in people's lives". We love what we here, thanks again!
They did a fantastic job tinting some windows for me. Incredibly professional and great to work with. Would work with them again in a heartbeat.
We were 100% happy with our service and the quality of the installation and product. Fast, reliable and easy to work with! Two thumbs up!!
Whenever Union Hospital of Cecil County has a project that requires window tinting there is only one company we call. The staff at Professional Window Tinting Inc. are fantastic to work with and the prices are always reasonable. I highly recommend this company for any of your window tinting needs. Mark A. Mears Director, Facility Management
Ver todas las 13 valoraciones
Encuentra Empresas de cortinas, persianas y estores para hacer realidad tu proyecto
¿Cansado de leer todos los tutoriales de bricolaje? Estamos para ayudarte. En Houzz contamos con más de 1 millón de profesionales del hogar, por lo que encontrarás al Empresa de cortinas, persianas y estores de confianza adecuado para tu proyecto en Newark.
Lee valoraciones de particulares como tú en Newark
Lee las valoraciones de los propietarios antes de contratar a un Empresa de cortinas, persianas y estores que te ayude con un proyecto en Newark. Si tiene preguntas, lee las valoraciones de otros propietarios o dirígete a la sección de consejos para obtener una segunda opinión.
Contacta fácilmente con Empresas de cortinas, persianas y estores
Si estás navegando por Houzz y tienes a un profesional en mente, te darás cuenta que solicitar un presupuesto es más fácil que nunca. Desde tu panel de control podrás administrar todas las solicitudes que mandaste a Empresas de cortinas, persianas y estores.
Cortinas, persianas y estores en España
Cortinas, persianas y estores en Móstoles
·
Cortinas, persianas y estores en Marbella
·
Cortinas, persianas y estores en Vitoria
·
Cortinas, persianas y estores en Granada
·
Cortinas, persianas y estores en Oviedo
·
Cortinas, persianas y estores en Sabadell
·
Cortinas, persianas y estores en Jerez de la Frontera
·
Cortinas, persianas y estores en Santa Cruz de Tenerife
·
Cortinas, persianas y estores en Pamplona
·
Cortinas, persianas y estores en Almería