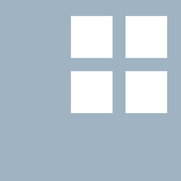 Final Touch Window Coverings Inc.
Valórame
North Vancouver, British Columbia, Canadá
https://www.houzz.es/pro/windowcoverings/ copiada al portapapeles
3 premios Houzz
4 insignias Houzz
Coste medio de los trabajos:
Please contact our team to make your next appointment and will be glad to answer any of your questions.
We are a full service window coverings firm that specializes in motorized, automated window coverings. We carry premium brands in an effort to provide the very best products and services that the industry offers. We have been leaders in this segment for 10 years and in business for 25 years. We work with home owners, architects, interior designers, and AV professionals to execute your vision for the project.
Servicios prestados:
Blind Installation, Custom Blinds & Shades, Motorized Blinds
Zonas de trabajo
North Vancouver, Lower Mainland, Whistler
Premios:
Lutron Double Diamond dealerHunter Douglas Alustra dealerCrestron Shade specialistSilent Gliss expertHartman and Forbes dealerConrad Shades expert
Cortinas, persianas y estores en España
Cortinas, persianas y estores en Zaragoza
·
Cortinas, persianas y estores en Málaga
·
Cortinas, persianas y estores en Murcia
·
Cortinas, persianas y estores en Palma de Mallorca
·
Cortinas, persianas y estores en Las Palmas de Gran Canaria
·
Cortinas, persianas y estores en Bilbao
·
Cortinas, persianas y estores en Alicante
·
Cortinas, persianas y estores en Córdoba
·
Cortinas, persianas y estores en Valladolid
·
Cortinas, persianas y estores en Vigo