Sobre nosotros
Seattle Luxury Custom Home Builder
Best of Houzz 2014-2021
RW Anderson Homes is the premier home builder and remodeler in the Seattle, Bellevue and greater Eastside. Distinguished by their excellent team, and attention to detail, RW Anderson delivers a custom tailored experience for every customer. Their service to clients has earned them a great reputation in the industry for taking care of their customers. Working with RW Anderson Homes is very easy. Their office and design team work tirelessly to maximize your goals and dreams in order to create finished spaces that aren't only beautiful, but highly functional for every customer. In an industry known for false promises and the unexpected, the team at RW Anderson is professional and works to present a clear and concise strategy for every project. They take pride in their references and the amount of direct referrals they receive from past clients. RW Anderson Homes would love the opportunity to talk with you about your home or remodel project today. Estimates and consultations are always free. Call us now at 206-383-8084 or email Ryan@rwandersonhomes.com.
Servicios prestados:
Accessory Dwelling Units (ADUs), Basement Remodeling, Bathroom Remodeling, Countertop Installation, Energy-Efficient Homes, Flooring Installation, General Contracting, Green Building, Home Additions, Home Extensions, Home Remodeling, Home Restoration, Kitchen Remodeling, Multigenerational Homes, New Home Construction, Outdoor Kitchen Construction, Project Management, Sustainable Design, Bathtub Refinishing, Cabinet Installation, Custom Bathroom Vanities, Custom Countertops, Custom Kitchen Cabinets, Custom Pantries, Custom Walk-in Closets, Floor Plans, Historic Building Conservation, Sauna Installation, Universal Design, Bathroom Design, Kitchen Design, Custom Homes, Custom Luxury Home
Zonas de trabajo
Ballard, Beacon Hill, Beaux Arts Village, Bellevue, Bothell, Clyde Hill, Eastgate, Hunts Point, Inglewood-Finn Hill, Kenmore, Kingsgate, Kirkland, Lake Forest Park, Medina, Mercer Island, Newcastle, North Beacon Hill, Redmond, Seattle, Shoreline, West Lake Sammamish, Woodinville, Yarrow Point
Premios:
Best of Houzz Design 2014 Best of Houzz Design 2015 Best of Houzz Service 2016 Best of Houzz Service 2017 Best of Houzz Service 2018
Volver a navegación
Nuestros artículos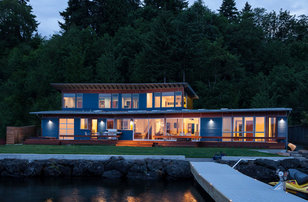 Artículo patrocinado
Build an energy-efficient home that helps the environment with tips from this Seattle expert
Artículo 1 de 1
Volver a navegación
Volver a navegación
Credenciales
10 premios Houzz
6 insignias Houzz
Volver a navegación
Escribe una valoración
22 valoraciones para RW Anderson Homes
Puntuación media: 5 de 5 estrellas
5.0
|
22 valoraciones
It has been one year since RWA finished a major renovation on our 107 year old house in Seattle. Their professionalism and partnership made the process exciting and rewarding. I sent this note to the team last week: "I what to thank the entire RWA team again for my beautiful home. It was a pleasure doing business with your company and I would highly recommend you all to anyone who asks." I could not be happier with the process and the results.





Usuario de Houzz-941885598
RW Anderson has been nothing but exceptional throughout our entire home remodel process. We opted to add a second story to our home in Seattle, and after about a year, we're in and it is better than we could have imagined. Throughout the entire process, RW Anderson was always helping us understand the nuances of our decisions and how that could/would impact timeframe and cost. This process seemed daunting when we started, but as we look back at the whole process - we enjoyed all of it. I don't know how many homeowners would say that, but we'd 100% use RW Anderson again and would recommend them to anyone considering a major house project.
Usuario de Houzz-56639117
We had a very complex project that required very diligent oversight form the superintendent, and this is where RW shined on our project. Things that could have gone wrong went very smoothly! As with any project, some subs were uneven but those issues were resolved to our satisfaction. Most importantly, the project was completed during Covid with only a small impact on schedule and no impact on the health of all involved.

Relación
Continued Education
I had the pleasure of meeting RW Anderson Homes President, Tim and CFO, Mitch at a Remodelers Advantage Group (Continued Education) where top remodelers gather to sharpen one another to be the best they can be. They are passionate and dedicated to being the best in Seattle. They care deeply about taking care of their clients and do all they can to ensure they have an amazing experience. They are committed to excellence and will accept nothing less. As a Remodeling Professional for 11 years, I feel confident that anyone hiring this company will walk away blessed and grateful for their experience and they are sure to love their home!


We had no existing relationships with builders so our search started with Houzz and Google and we cast a wide net, reaching out to 13 contractors. It did not take long for RW to rise to the top, however. Our first impression was that RW was looking to establish an honest partnership with our best interests at heart. That assumption was repeatedly confirmed during the upfront project planning, estimating, scheduling, and contract discussions. Our project lead (Shane Murray) was new to RW, so we were a little nervous with that learning curve in the beginning. Lucky for us, Shane is a rockstar that far exceeded our expectations. He is honest, easy to communicate with, and sweats the details. The results speak for themselves; our project was completed on time and on budget with quality craftsmanship. This is simple enough to say but it is no small feat in the Seattle construction market. We have heard of and watched so many horror stories firsthand. Anyone familiar with construction knows that every project will have unexpected hiccups, but ours were minor and typically related to subcontractors and circumstances out of RWs control. We definitely would not hesitate to work with RW again or recommend them to friends and family. Five stars and ask for Shane! Stay tuned for pro photos...





Your work looks great, keep at it and I'll be following, thanks for sharing and I wish you success! Best of luck.
The custom cabinets that RW Anderson installed for us look AMAZING and give us so much useable space that we didn't have before. We absolutely love them. Everyone we worked with was friendly and helpful. Getting done ahead of schedule was also a plus! We will definitely hire them for other work in the future.

After interviewing countless home builders, we chose RW Anderson Homes for our down-to-the-studs renovation in Laurelhurst. Throughout the 8-month project, our expectations on quality & performance were exceeded. Our home is everything we'd hoped for & the building experience was so positive thanks to their honesty, integrity & dedication throughout the process. Our favorite compliment from neighbors is that our home looks like it has always been here - a true praise amongst a collection of beautiful Laurelhurst classic homes. We would highly recommend RW Anderson for your home build!

Seattle Staged to Sell and Design LLC
Tim with RW Anderson Homes is great. He is highly responsive, and very easy to work with. Would definitely recommend working with this company for your home building needs!
We used RW Anderson for a complete remodel of our 50-year-old house. We are not serial renovators; we wanted do it once and do it right. Throughout the entire project, we never doubted the quality of their work. Our project manager Josh frequently advocated on our behalf with the subcontractors to ensure that work was done correctly and cost efficiently. We are incredibly grateful to RW Anderson for building our forever home.
I just wanted to say what a great job RW Anderson Homes did for us. We really do LOVE our new space and I am so happy we did the remodel. They were responsive, level headed and customer service was always important. If things were going wrong with subcontractors or suppliers, I never felt it on my end, and that was fantastic! They also got to know my personality and Aaron's personality and pushed us when they needed to and backed off when they needed to. More than that, they were nice and fun and they became a part of our family for almost a year. They were good to my kids and you know how important that is! They were both great to be around and great to work with.

R W Anderson Homes is an outstanding custom homebuilding company. The way this team listens and responds to their clients is beyond comparison. RW Anderson understands client communication and strives to not only eliminate your stress as a client but to truly make the experience of building your home one that you'll remember as exciting and meaningful. Their project managers are sharp, empathetic leaders who are role models in the community beyond the job-site. Time and time again I've seen the RW Anderson crew build client relationships that last for years after their home is complete. The team at RW Anderson homes are experts at their craft. Much of this company's leadership has been in place for nearly two decades, and throughout that time they have perfected the art of building excellent homes within a predictable, reliable timeframe and budget. Some of the best craftsmen in the area are a part of their team, and they match their clients' commitment to implementing new energy-saving materials and technologies. Often, clients in this industry feel cut off from all of the information they need in order to make the best decisions. In contrast, RW Anderson's model of client interaction is built around transparency, honesty, and the ultimate goal of helping you make the best decisions possible. Strong on communication, this crew will go above and beyond for you as a client to feel that every decision you make is a solid one. As an architect with over 20 years of experience designing and building homes, I'm thrilled to have the opportunity to show my full support for this exceptional company.
Volver a navegación
Volver a navegación