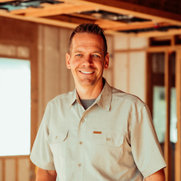 Nehemiah General Contractors, LLC
5 premios Houzz
2 insignias Houzz
https://www.houzz.es/pro/nehemiahgc copiada al portapapeles
We want to build your dream home. Serving metro Denver and the surrounding areas, we are a general contracting company focused on teamwork, transparency, and precision.
Servicios prestados:
Barn Design & Construction, Basement Remodeling, Bathroom Remodeling, Chimney Construction, Concrete Construction, Deck Repair, Foundation Construction, General Contracting, Guesthouse Design & Construction, Home Additions, Home Extensions, Home Gym Design & Construction, Home Remodeling, Home Restoration, Kitchen Remodeling, New Home Construction, Outdoor Kitchen Construction, Pool House Design & Construction, Porch Design & Construction, Project Management, Shed Design & Construction, Storm Shelter Construction, Vinyl Flooring Installation, Workshop Design & Construction, Custom Homes
Zonas de trabajo
Acres Green, Applewood, Arvada, Aurora, Berkley, Bow Mar, Castlewood, Centennial, Cherry Hills Village, Columbine, Columbine Valley, Commerce City, Denver, Derby, Dove Valley, Dupont, East Pleasant View, Edgewater, Englewood, Federal Heights, Glendale, Greenwood Village, Indian Creek, Ken Caryl, Lakeside, Lakewood, Littleton, Lone Tree, Morrison, Mountain View, North Washington, Sheridan, Sherrelwood, Southglenn, Thornton, Welby, West Pleasant View, Westminster, Wheat Ridge
Escribe una valoración
7 valoraciones para Nehemiah General Contractors, LLC

Be careful if considering this company. Nehemiah quotes low and charges high. In fact, they quote your project with a low-end and high-end for the project. And, they charge you a substantial down payment to collect actual bids from subcontractors to complete your project. In our case, the actual cost of the project was significantly higher than even the high-end quote - after "value engineering" the project. They admitted forgetting to quote out all the tile costs for our project. Not sure how that happens unintentionally. Be very careful when working with this company. I recommend taking your business elsewhere.

Comentario de Nehemiah General Contractors, LLC:
Mike, thank you for your feedback. Our intent is honesty and transparency, and to provide information that will help our clients make sound decisions. We apologize for our inadvertent omission of the tile scope. We always strive to bring any oversights to our client's attention as quickly as possible within the budgeting process. During the Discovery Phase, we do our very best to provide an estimated budget range for a project based on our client's vision. Once an initial retainer is signed, based on that budget range, we move into the Pre-Construction Phase where the clients make decisions about the brands and level of finishes they desire, which can change the scope of work and in turn, moves the budget closer to an actual figure. As we bring in subcontractors/vendors the scope is further refined, which can also change the overall budget. With these factors in mind, the final budget is then formulated to estimate the cost of the project which we provide to our clients. Our goal is to provide clients with the best quality, at the best price. Again, we thank you for your feedback, and we wish you the best in completing your project!

I've teamed up w/ Nick on several projects around the Denver area. His attention to detail is extremely important to me. He brings an unmatched level of knowledge to the jobsite. An expert around all areas in construction. My level of comfort and confidence is, through the roof, with Nick and his team at Nehemiah! Looking forward to the next one sir!
Nick Muller and his team built a deck for us that is far more than a deck. It is a space that flows from our house and into the yard. When I look at this deck and consider what I might have changed in hindsight, I can't find anything that I would change. It is a beautiful space and the workmanship is of the highest quality. Everyone showed up on time and worked a full day. Nick communicated with us all along through the whole process. I highly recommend Nehemiah for any project you may consider.
Relación
He recibido un presupuesto
We contacted Nick to potentially work with us on a remodel of our main living level (including kitchen, 1 bath, office, living room, dining room & family room space). It was clear upon first meeting Nick and his assistant that our budget and level of project did not meet their standards or expectations. They were condescending and judgmental from this very first meeting. It was as if we were to have the entire process already figured out prior to meeting with them and they were just going to come in and make money off of putting it into place. We had contacted them initially because they claim to be a design service and general contractor. This was clearly not the case. It was no surprise that we received a call about a week after stating that they had some things "pop up" and wouldn't be able to take on our project. We are both working professionals that deal with a range of people & personalities on a regular basis and we were shocked at the way NGC interacted with us. We only went through the first consultation and wouldn't recommend doing that unless your budget is well into the 6-figure range.
7 de Febrero de 2017
Última modificación:

7 de Febrero de 2017

Comentario de Nehemiah General Contractors, LLC:
Hi Michelle,

It was a pleasure to meet you and your husband. We appreciate your feedback as we're always striving to do better. We ask a large range of questions at our initial meeting with potential clients so we can best determine your scope of work and how we can help. At the heart of it, we hope to understand your goals, your design direction, and your expectations for your remodel. For various reasons, mainly our schedule as you mentioned, we weren't going to be able to tackle your job at this time, which is why we didn't provide a bid. We are sorry you came away from the meeting feeling the way you did. It was not, nor ever would be, our intention to make you feel less than excited about your renovations. We hope you find the right fit for your project—we know it will be beautiful!

Sincerely,

Nick
I have worked with Nick Mueller for the last 2 1/2 years as a decorative plumbing and architectural hardware supplier and specifier, and he is unbelievably detail-oriented and organized. Nick's calm demeanor and technical expertise leaves the client with complete ease and implicit trust that is hard to come by. Not only is he wonderful to work with as a supplier, his clients have told me nothing but great things about the work they have received. I would highly recommend Nehemiah for your next project.
This is my first major renovation, and Nick and his team have been terrific! They are extremely professional, honest, and wonderful to work with. Any problems or unforeseen issues (who would expect a house in Denver with no insulation?) were addressed immediately. They take enormous pride in the finished product and have created lovely spaces. I would very highly recommend Nehemiah to anyone considering a large renovation project.
Very professional , excellent communications and well organized. Nick brings back what has been in missing in this field: honesty! He is very easy to work with, sets a schedule and sticks to it without excuses. When something goes wrong and if it is his fault, he takes responsibility and gets the problem solved. I am mid way through a complete kitchen gut and I am very pleased with the job, conduct and professional approach he and his people have demonstrated.
Encuentra Contratistas para hacer realidad tu proyecto
¿Cansado de leer todos los tutoriales de bricolaje? Estamos para ayudarte. En Houzz contamos con más de 1 millón de profesionales del hogar, por lo que encontrarás al Contratistas de confianza adecuado para tu proyecto en Denver.
Lee valoraciones de particulares como tú en Denver
Lee las valoraciones de los propietarios antes de contratar a un Contratistas que te ayude con un proyecto en Denver. Si tiene preguntas, lee las valoraciones de otros propietarios o dirígete a la sección de consejos para obtener una segunda opinión.
Contacta fácilmente con Contratistas
Si estás navegando por Houzz y tienes a un profesional en mente, te darás cuenta que solicitar un presupuesto es más fácil que nunca. Desde tu panel de control podrás administrar todas las solicitudes que mandaste a Contratistas.
Contratistas en España
Servicios relacionados