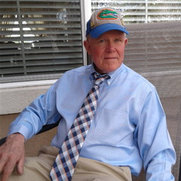 Churchill Construction & Consultations
https://www.houzz.es/pro/davechurchill/ copiada al portapapeles
1 premio Houzz
3 insignias Houzz
Coste medio de los trabajos:
10.000 USD - 300.000 USD
I pride myself on "value engineering" a project, discovering priorities and suggesting lower cost alternatives. A typical master bath remodel may range from $15,000 to $50,000. A kitchen remodel may range from $35,000 to $125,000. Looking to the upper range of projects, I have performed a 1/2 house (1st floor including kitchen, powder room and added breakfast nook) for around $230,000. Contact me for a ballpark dollar amount for your project.
Licencia:
License CO50160 (Douglas Co.)
Highlands Ranch's Kitchen & Bathroom Remodeler | Best of Houzz 2018
page_type: prop_plus_profile
I am an award-winning General Contractor remodeling with 31 years experience. I am a good listener, asking open-ended questions in order to establish workable solutions for the problems in your home. I offer empathy, honesty, courtesy and respect. I pride myself on being able to help clients stay within their budgets by value engineering their projects - prioritizing their product and service choices.
Servicios prestados:
Asphalt Shingle Roofing, Baseboard Installation, Basement Remodeling, Basement Waterproofing, Bathroom Remodeling, Brick Masonry, Brick Siding, Composition Roofing, Concrete Construction, Concrete Flooring, Countertop Installation, Crown Molding Installation, Custom Home Bars, Deck Building, Deck Repair, Dock Design & Construction, Drywall Installation, Drywall Texturing, Exterior Door Installation, Fireplace Installation, Flooring Installation, Gas Fireplace Installation, General Contracting, Green Building, Home Gym Design & Construction, Home Remodeling, Kitchen Remodeling, Laminate Flooring Installation, Lighting Installation, Masonry, Metal Roofing, Multigenerational Homes, Outdoor Kitchen Construction, Porch Design & Construction, Project Management, Range Hood Installation, Roof Replacement, Shower Installation, Sliding Door Installation, Stone Masonry, Tile Installation, Trim Work, Wheelchair Ramp Installation, Wine Cellar Installation, Wood Floor Installation, Home office, outdoor kitchens, custom kitchens, kitchen cabinetry, book shelf units
Zonas de trabajo
Castle Pines, Castle Pines North, Castle Rock, Centennial, Cherry Hills Village, Columbine, Columbine Valley, Englewood, Greenwood Village, Highlands Ranch, Ken Caryl, Littleton, Lone Tree, Roxborough Park, Southglenn, Columbine Country Club
Premios:
I hold 2 certifications for remodeling from the Nat'l. Association of Home Builders, CGR = Certified Graduate Remodeler and CAPS = Cerified Aging-in-Place Specialist. From the HBA of Metro Denver, 8 CARE = Colorado Awards for Remodeling Excellence, including Remodeler of the Year in 2008.
Escribe una valoración
8 valoraciones para Churchill Construction & Consultations
Relación
He recibido un presupuesto
Fecha del proyecto
mar. 2018
Precio del proyecto
10.000 € - 49.999 €
Met Dave for a quote on removing a load bearing wall in our house. Unfortunately, the project would cost more than we were expecting so we won't be able to do it right now. However, Dave was on time, courteous and professional. Will definitely consider him for future work.
Fecha del proyecto
jun. 2016
Dave is very experienced and knowledgeable in the remodeling field, is very meticulous and does outstanding workmanship. I've known and worked with Dave on projects for nearly thirty years now.
Fecha del proyecto
jul. 2015
Precio del proyecto
1.000 € - 9.999 €
I absolutely recommend David Churchill Matthews. He is a true craftsman. He replaced a front door on my old house that was odd sized and baffled everyone else. He was very professional, clean, personable, and reasonably priced.

Comentario de Churchill Construction & Consultations:
The front door to a home is like the first handshake. A good one makes a good impression, a not-so-good-one, ... well. This house was a rental that Kitty was shaping up for sale, and a fairly inexpensive, but energy-efficient front door with a couple of coats of paint made a big difference.
Fecha del proyecto
feb. 1998
Precio del proyecto
10.000 € - 49.999 €
We hired this company several years ago to redo our kitchen, 2 baths, fireplace mantle, bookcase, baseboards, stair banister and kitchen floor out of hardwood. He was very responsible, foreseeing the future and did a wonderful job with details. His subs were also great to work with. We would hire him again if we had anything left to remodel! His foresight came into view this past summer when our refrigerator had to be replaced, so when I went shopping I was very pleased to learn that he had looked ahead and planned for a refrigerator that was bigger than the model we had at that time so with removal of 3 screws, the new bigger refrigerator fit nicely into the space. Thanks Dave!!!
Fecha del proyecto
ene. 1998
Precio del proyecto
50.000 € - 100.000 €
I've never had a better, informative contractor for my house addition than Dave. With him at the helm, everything ran so smoothly.
Fecha del proyecto
ago. 2017
Precio del proyecto
Menos de 1.000 €
David was a pleasure to work with. He came to our home, assessed our repair needs, made an appointment and communicated with us as to any schedule changes needed. Both of our repair projects needed patient skill to make them look as good as new. He did just that! We are very pleased with the work he did and would choose him again for other projects in the future.

Comentario de Churchill Construction & Consultations:
This small job for Gretchen and Richard consisted of replacing some dog-gnawed trim at the bottom of a window and using some Durham's Rock Hard Putty to "sculpt" a repair to a garage door that Richard had accidentally backed something sticking out of the rear of his vehicle into. It wasn't much, but they're good church friends, and it meant a lot to them, so ...
Fecha del proyecto
dic. 2016
Precio del proyecto
50.000 € - 100.000 €
Dave is a very knowledgeable, experienced and professional consultant and a great lead on any construction project. Thanks for all of your excellent work on our new addition. Without Dave leading the project, there is now way we would have this accomplished. Very grateful for Dave's help.

Comentario de Churchill Construction & Consultations:
Doug & Alicia's addition was in the dead of winter in Louisville, CO. I lead 2 Hispanic gentlemen through the framing and finish of an addition, decks system and stairs. The addition was symmetrical, and Carlos, a carpet installer by trade, commented, "Hey, Dave. This side is 1/8" different from the other side". I replied, "Carlos, That's why they call it rough carpentry".
Fecha del proyecto
jul. 2017
Precio del proyecto
1.000 € - 9.999 €
I wanted a load-bearing wall removed. This involved coordination with an engineer, having permits pulled, and engagement with subcontractors. Dave coordinated this all. His work is impeccable. He holds his subs' feet to the fire. He clearly knows what he's doing. His pricing was fair. The job took longer than expected but it was worth it in the end to get the superior quality. Highly recommend.