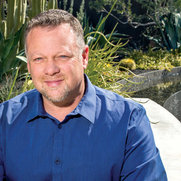 Bianchi Design
Complimentary Consultation
9 premios Houzz
6 insignias Houzz
Contacto:
Kirk Bianchi
Address Upon Request
Phoenix, AZ 85032
Coste medio de los trabajos:
20,000 - 2,000,000
Client Interviews are complimentary when visiting us in studio. Alternatively, site visit interviews are $395 and will be applied to design costs when moving forward. Design fees are scaled to match the scope of your project. Small "every day" back yard pool and landscape projects usually start in the 100k range, while more complex custom hillside projects have approached several million. Let's make yours extraordinary! I look forward to helping you. Kirk
https://www.houzz.es/pro/bianchidesign copiada al portapapeles
Encuentra Empresas de piscinas y spas para hacer realidad tu proyecto
¿Cansado de leer todos los tutoriales de bricolaje? Estamos para ayudarte. En Houzz contamos con más de 1 millón de profesionales del hogar, por lo que encontrarás al Empresa de piscinas y spas de confianza adecuado para tu proyecto en Phoenix.
Lee valoraciones de particulares como tú en Phoenix
Lee las valoraciones de los propietarios antes de contratar a un Empresa de piscinas y spas que te ayude con un proyecto en Phoenix. Si tiene preguntas, lee las valoraciones de otros propietarios o dirígete a la sección de consejos para obtener una segunda opinión.
Contacta fácilmente con Empresas de piscinas y spas
Si estás navegando por Houzz y tienes a un profesional en mente, te darás cuenta que solicitar un presupuesto es más fácil que nunca. Desde tu panel de control podrás administrar todas las solicitudes que mandaste a Empresas de piscinas y spas.
Construcción de piscinas en España