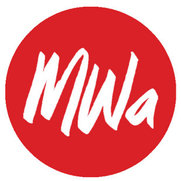 Michelle Walker architects
9 premios Houzz
3 insignias Houzz
Contacto:
Michelle Walker
Suite 1, 67A Wanganella Street
Balgowlah, New South Wales 2093
Australia
Coste medio de los trabajos:
AUD $750.000 - $2,000,000

Información profesional:
License Number: NSW Board of Architects # 6350 A+ Member of the Australian Institute of Architects - see our profile on wwww.findanarchitect.com.au.
https://www.houzz.es/pro/michellewalkerarchitects copiada al portapapeles
YOUR HOME IS A LIFE'S WORK. DESIGNING IT PROPERLY IS OURS. MWa | Residential Architecture | Sydney's northern beaches & north shore | New homes, renovations, heritage projects & multi residential developments. | Advice, design & management services throughout the design & construction process. $450K+ project budget.
Servicios prestados:
Architectural Design, Architectural Drawings, Bathroom Design, Building Design, Custom Home, Heritage Building Conservation, Home Additions, Kitchen Design, Kitchen Renovating, Sustainable Design, Home Renovation
Zonas de trabajo
Balgowlah, Northern Beaches, Fairlight, Manly, Manly Vale, Roseville, Artarmon, North Balgowlah, Allambie Heights, Narrabeen, Queenscliff, Mosman, Neutral Bay, Cremorne, Pymble, Gordon, Lindfield, new plymouth
Premios:
2013 FINALIST for Dulux Colour Awards for Residential Exteriors 2016 FINALIST for Dulux Colour Awards for Residential Exteriors with our Manly Vale project receiving a COMMENDATION
Escribe una valoración
10 valoraciones para Michelle Walker architects
I would recommend Michelle Walker Architects. We had a very difficult project, making a one story federation house, into a two story federation house. The end product looks very authentic. We also added a modern big living room at the rear. The house has a lot of character and detailing. Upstairs we have done a period ceiling in the upstairs living room with picture rails. Downstairs we have a high north facing window to capture the light, while the property is positioned from east to west. The lighting and pelmet in the rear living room also complete the room with polished concrete floor. We are happy clients.

Following the purchase of our Balgowlah home in approx 2012, we contacted local architect Michelle Walker regarding ideas for renovations for kitchen, dining, living, bathroom and outdoor areas. We were impressed with Michelle's ideas, subsequent designs which we kept on file for several years. When we were ready to progress, it was a simple process to re-engage with Michelle. We found Michelle's office very easy to communicate with, always attentive and timely. Michelle was able to help us with the selection of a builder, recommend fixtures and fittings and always happy to answer queries as the renovations progressed. The renovations have transformed our home and exceeded our expectations. We highly recommend Michelle Walker architects and look forward to using her business in the future, regards, Pete and Rowena
Michelle and Danielle were fantastic to work with. They were very attentive to my many questions and always took the necessary time to explain all the processes. I would not hesitate on enlisting Michelle for my next project.
Michelle and her team helped us realise our dream home extension, including an outdoor room. We especially love that she convinced us about having more sun/rain protection than we thought we'd need- she was right all along. The result was a practical and designer look extension that we could not have achieved without her guidance and knowledge. Most importantly, we love using the space -it brings us joy every day.
Michelle Walker architects have been great to deal with. I have found they offer a rare mix in a design professional, they listen to the client's requirements and blend them with practical, innovative design solutions. Michelle's response to our brief has meet our needs and budget, a fantastic result.
Dealing with Michelle Walker and her team was a very enjoyable experience. Not only are they professional and helpful, they are great at what they do and really listen to what you want. I had total confidence the end result would be wonderful. I was so comfortable with how the works were going that I went on an overseas holiday for a month while construction took place, knowing they would look after everything. I really could not have asked for anything more.
One of the best things Michelle Walker architects did for us was provide ways to unite ideas and make them work. We had researched design solutions for individual rooms but had no idea how these would combine to make a functional home. Similarly we wanted the new ideas to work well within the context of a heritage house. The end result is not only distinctive but it is functional. A butterfly roof maximises light into our terrace home but is also a stand-out feature of the house. We were given lots of options to pick and choose from which was great. A 3D model of the design for our house was something special we had not expected - as was a complete colour palette for painting our home when the project was over
We worked with MWa to do significant alterations to our freestanding home in North Balgowlah. Michelle worked with us to create a masterplan for our home, so we could move forward, confident in our design direction to renovate in stages. The design process included several options, working with our ideas & objectives, which really freed up our thinking on what was possible for the home. Michelle guided us through the design stages, navigated our approvals, and worked collaboratively with a preferred builder, to deliver a great project. We are very happy with the design, personal service and attention to detail we received and would highly recommend MWa. Catherine and Nick Cooper

Michelle Walker Architects ("MWA") have been the architects and project managers for numerous projects our company has undertaken to build. MWA listen to what the clients want and then incorporate what they want with practical designs with architectural flair and attention to detail. MWA are professional, courteous and have a high ethical work standard making the building process an enjoyable and stress free experience for our building company, subcontractors and clients.

Michelle Walker architects came up with a wonderful sympathetic design for my beachside home in Manly. With clever use of space and design she managed to fit in all my room requirements but still accommodated council conservation heritage and DA constraints. I would high recommend her services.
Encuentra Arquitectos para hacer realidad tu proyecto
¿Cansado de leer todos los tutoriales de bricolaje? Estamos para ayudarte. En Houzz contamos con más de 1 millón de profesionales del hogar, por lo que encontrarás al Arquitecto de confianza adecuado para tu proyecto en Balgowlah.
Lee valoraciones de particulares como tú en Balgowlah
Lee las valoraciones de los propietarios antes de contratar a un Arquitecto que te ayude con un proyecto en Balgowlah. Si tiene preguntas, lee las valoraciones de otros propietarios o dirígete a la sección de consejos para obtener una segunda opinión.
Contacta fácilmente con Arquitectos
Si estás navegando por Houzz y tienes a un profesional en mente, te darás cuenta que solicitar un presupuesto es más fácil que nunca. Desde tu panel de control podrás administrar todas las solicitudes que mandaste a Arquitectos.
Arquitectos y diseñadores de edificios en España