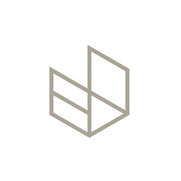 Light House Architecture & Science
Valórame
Fyshwick, Australian Capital Territory
5 premios Houzz
4 insignias Houzz
Contacto:
Sarah Lebner
Level 1, Fyshwick Markets
Cnr Mildura and Dalby Streets
Fyshwick, Australian Capital Territory 2609
Australia
Coste medio de los trabajos:
AUD $200,000 - 800,000
We offer two different streams of design; 'modular' and 'custom' design. We also offer energy efficiency and testing analysis science services for smaller budgets for clients wanting to retrofit their existing homes to be more energy efficient. To read more about our services, head over here: http://www.lighthouseteam.com.au/architecture-services/ http://www.lighthouseteam.com.au/science-services/
Información profesional:
Architect ACT Reg No. 2519 Architect NSW Reg No. 9952 Energy Efficiency Lic No. 2011198
https://www.houzz.es/pro/lighthousearchitectureandscience copiada al portapapeles
Encuentra Arquitectos para hacer realidad tu proyecto
¿Cansado de leer todos los tutoriales de bricolaje? Estamos para ayudarte. En Houzz contamos con más de 1 millón de profesionales del hogar, por lo que encontrarás al Arquitecto de confianza adecuado para tu proyecto en Fyshwick.
Lee valoraciones de particulares como tú en Fyshwick
Lee las valoraciones de los propietarios antes de contratar a un Arquitecto que te ayude con un proyecto en Fyshwick. Si tiene preguntas, lee las valoraciones de otros propietarios o dirígete a la sección de consejos para obtener una segunda opinión.
Contacta fácilmente con Arquitectos
Si estás navegando por Houzz y tienes a un profesional en mente, te darás cuenta que solicitar un presupuesto es más fácil que nunca. Desde tu panel de control podrás administrar todas las solicitudes que mandaste a Arquitectos.
Arquitectos y diseñadores de edificios en España