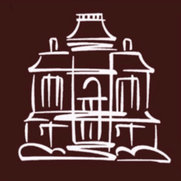 JORDAN ROSENBERG ARCHITECTS & ASSOCIATES
8 premios Houzz
5 insignias Houzz
Contacto:
Jordan Rosenberg
27 North Broad St
Ridgewood, NJ 07450
Coste medio de los trabajos:
We specialize in new homes , or large additions. Our fee is roughly $10.00 per S.F. for traditional style and Hampton style homes, and $15.00 per S.F for Contemporary Style Homes. We only do homes of true aesthetic elegance and uniqueness. We feel that doing small additions or renovation projects are not a good use of our time or talent, but would be happy to recommend another architect that can do basic projects or budget driven projects.
https://www.houzz.es/pro/jrarchitect copiada al portapapeles
Encuentra Arquitectos para hacer realidad tu proyecto
¿Cansado de leer todos los tutoriales de bricolaje? Estamos para ayudarte. En Houzz contamos con más de 1 millón de profesionales del hogar, por lo que encontrarás al Arquitecto de confianza adecuado para tu proyecto en Ridgewood.
Lee valoraciones de particulares como tú en Ridgewood
Lee las valoraciones de los propietarios antes de contratar a un Arquitecto que te ayude con un proyecto en Ridgewood. Si tiene preguntas, lee las valoraciones de otros propietarios o dirígete a la sección de consejos para obtener una segunda opinión.
Contacta fácilmente con Arquitectos
Si estás navegando por Houzz y tienes a un profesional en mente, te darás cuenta que solicitar un presupuesto es más fácil que nunca. Desde tu panel de control podrás administrar todas las solicitudes que mandaste a Arquitectos.
Arquitectos y diseñadores de edificios en España