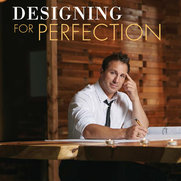 Hierarchy Development & Design
6 premios Houzz
5 insignias Houzz
Contacto:
John Paul S. Boisvert
1836 Maple Grove Rd
Ottawa, Ontario K2S 0M7
Canadá
https://www.houzz.es/pro/hddottawa copiada al portapapeles
Custom homes and award winning interior design at a National Level. Winner at the "CHBA" "Canadian Home Builder' Association" National awards for "Any Room" Category in 2015. See the "Kingston Mills" project. Architectural services in residential and commercial design. We aspire for great things, we are committed to our clientele and devoted to our craft. We have a deep appreciation for architecture and are passionate about providing the utmost stunning designs for each client.
Servicios prestados:
3D Rendering, Architectural Design, Architectural Drawings, Basement Remodeling, Bathroom Design, Building Design, Custom Homes, Drafting, Floor Plans, Green Building, Home Additions, Home Extensions, Home Remodeling, Home Restoration, House Plans, Kitchen Design, Kitchen Remodeling, New Home Construction, Project Management, Site Preparation, Staircase Design, Sustainable Design, Universal Design, 3D Home Design, Remodeling, Large renovation, high end renovations, Large additions
Zonas de trabajo
Ottawa, Aylmer, Barrhaven, Bells Corners, Britannia, Carp, Deschênes, Gatineau, Hazeldean, Hull, Kanata, Nepean, Richmond, Shirleys Bay, South March, Stittsville, Ontario, Canada
Premios:
Winner at the "CHBA" "Canadian Home Builder' Association" National awards for "Any Room" Category in 2015.Finalist at the Ottawa home builders association "Anywhere in the World" CategoryBCIN # for House and Small building DesignArchitectural Technologist.
Escribe una valoración
26 valoraciones para Hierarchy Development & Design

Garand Design/Build - www.garanddesign.com
I am an Architect, Engineer and Builder. My standards are very high. John Paul Boisvert at HDD is the only source that I go to for technical drawings. He is very professional, technically very knowledgeable and provides the highest level of service. I highly recommend John Paul and HDD.


21 de Septiembre de 2018
Última modificación:

21 de Septiembre de 2018
Precio del proyecto
Más de 100.000 €
John is the most friendly Architect I have ever been working with. He designed one of a kind looking of structures, provided variety in Ottawa's house market. Beyond the other Architect, John knows how to build what he designed, contractor surely will benefit from this merit. I worked with many other Architects in town, I absolutely will recommend John for your project.
Precio del proyecto
50.000 € - 100.000 €
John from HDD was great to work with! He understood our vision and ideas and created drawings that were exactly what we were looking for. Our permit was approved in only 2 days! Throughout the design process John was readily available by phone or email to answer whatever questions we had. We look forward to working with John again in the near future.
Precio del proyecto
Más de 100.000 €
I have worked with this company for 8 years from mid size renovations to million dollar new builds. I have found them very professional, knowledgable and detail attentive. Our mutual clients have always been very satisfied at the conclusion of our projects. Highly recommended.

Precio del proyecto
10.000 € - 49.999 €
I hired him three times. The first time was to get drawings and permits for my entire home renovation. The second time was to design a new house at a different location, which unfortunately never got built (although the design was gorgeous! sigh). The third time was to create drawings and get permits for my front porch. He was professional and efficient every time and his designs took into account my choices and budget. In each instance I have been very happy with his work. I highly recommend John Boisvert for any design work you may require.
Precio del proyecto
1.000 € - 9.999 €
Hired this company to design balconies for a three storey condo. They took care of the drawings, municipal permitting, interactions with engineers, and they got us quotes from several reputable contractors for us to consider. They were very easy to work with, patient in answering questions, and we would definitely hire them again. Compared with other companies offering similar services, their price was very competitive and the service has been excellent.
Precio del proyecto
Más de 100.000 €
Patience, professionalism, attention to details, these are all attributes that John-Paul possesses. Throughout this whole process, John-Paul has always been there to provide answers to our questions. His suggestions regarding the design of our custom home were key to make the design our dream home. Thank you John-Paul for your amazing work!
Precio del proyecto
Más de 100.000 €
John was instrumental in the design and implementation of our new office build. We took an old office and gutted it. His advice was invaluable. He provided the drawings well before the expected date. He even went out of his way and found us our new boardroom table (which is gorgeous) thank you John... we are so excited to be moving in to our new digs...SOON

White Vale Construction Ltd.
We are probably one of the most scrutinizing clients any designer could have. We are committed to providing a level of quality and excellence in everything we do that is nothing but 'top-drawer' all the way. Working with John at Hierarchy Development & Design allows us to enter into any project with total confidence that this will be possible. His skills and creativity are exceptional and his ability to actively collaborate with us as builders is key to being able to create exceptional projects for our customers. Each time we complete a project with him we find ourselves eagerly awaiting the beginning of the next. It is without hesitation that we recommend John and his team for any project. He is, without a doubt, a truly skilled professional who complements our every ideal and belief in delivering the best result possible.
Precio del proyecto
Más de 100.000 €
John at HDD did a superb job in the rendering of our extensive drawings suitable for submission to the City. The renovation was significant and impacted all rooms in the house. John's professionalism in dealing with Inspectors and advising on structural matters was excellent. I would recommend John and HDD highly, and he has considerable engineering advisors for significant structural matters. Thanks again John - well done :) Peter Ostapchuk

Precio del proyecto
Más de 100.000 €
Hi, My name is Napoleon Tiqui and I am based in Oakville. I was hired by the client that John from HDD design to implement the project. I would definitely recommend his company on any level. He has been very professional. He returns my calls and visits our project site for confirmation. He is also very quick to provide me with structural drawings after we open a wall or come across an obstacle that needs to be solved.

Precio del proyecto
Más de 100.000 €
Working with John is simple, pain-free and as straightforward as anyone could hope for. John brings a unique creative dynamic to the table that sets his work apart from the crowd. Our customers love him and we will continue to use his services!
Ver todas las 26 valoraciones
Encuentra Arquitectos para hacer realidad tu proyecto
¿Cansado de leer todos los tutoriales de bricolaje? Estamos para ayudarte. En Houzz contamos con más de 1 millón de profesionales del hogar, por lo que encontrarás al Arquitecto de confianza adecuado para tu proyecto en Ottawa.
Lee valoraciones de particulares como tú en Ottawa
Lee las valoraciones de los propietarios antes de contratar a un Arquitecto que te ayude con un proyecto en Ottawa. Si tiene preguntas, lee las valoraciones de otros propietarios o dirígete a la sección de consejos para obtener una segunda opinión.
Contacta fácilmente con Arquitectos
Si estás navegando por Houzz y tienes a un profesional en mente, te darás cuenta que solicitar un presupuesto es más fácil que nunca. Desde tu panel de control podrás administrar todas las solicitudes que mandaste a Arquitectos.
Arquitectos y diseñadores de edificios en España