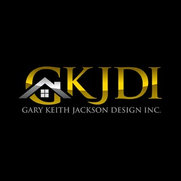 Gary Keith Jackson Design Inc.
5 premios Houzz
5 insignias Houzz
Contacto:
Gary Keith Jackson
7 Grogans Park Drive, Suite 12
The Woodlands, TX 77380
Coste medio de los trabajos:
500,000 - $ 50 Million
Our designs are built mostly across Texas, Oklahoma, Arkansas, Tennessee, Louisiana and the Gulf Coast. Fees are based off covered square footage area, lump sum, percent of construction depending upon the scope of work. Residential construction costs we design for excluding property, pool or landscape range between $ 150 to $ 300 per square foot A/C on the low end to well over $500-1,000 depending on location and finishes.
https://www.houzz.es/pro/garyjacksondesign copiada al portapapeles
Encuentra Arquitectos para hacer realidad tu proyecto
¿Cansado de leer todos los tutoriales de bricolaje? Estamos para ayudarte. En Houzz contamos con más de 1 millón de profesionales del hogar, por lo que encontrarás al Arquitecto de confianza adecuado para tu proyecto en The Woodlands.
Lee valoraciones de particulares como tú en The Woodlands
Lee las valoraciones de los propietarios antes de contratar a un Arquitecto que te ayude con un proyecto en The Woodlands. Si tiene preguntas, lee las valoraciones de otros propietarios o dirígete a la sección de consejos para obtener una segunda opinión.
Contacta fácilmente con Arquitectos
Si estás navegando por Houzz y tienes a un profesional en mente, te darás cuenta que solicitar un presupuesto es más fácil que nunca. Desde tu panel de control podrás administrar todas las solicitudes que mandaste a Arquitectos.
Arquitectos y diseñadores de edificios en España