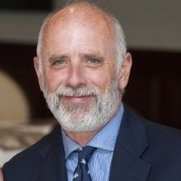 David D Harlan Architects LLC
2 insignias Houzz
Contacto:
David Harlan
938 Chapel Street
New Haven, CT 06510
Coste medio de los trabajos:
50.000 USD - 3.000.000 USD

https://www.houzz.es/pro/daviddharlanarchitects copiada al portapapeles
In the design process, it is our responsibility to understand each client's objectives and balance the practical and necessary into well-crafted, timeless architecture. Our designs serve to combine qualitative and quantitative needs into a meaningful and lasting solution. We believe our strength and success as designers is our commitment to our clients to provide close attention to contextual needs – family, budget, site and environmental - with contemporary ideals. We work together to create places which contribute creatively to the lives of those for whom we design. Every project, interior, exterior, garden or furniture, new or preservation, have their unique design goals and character.
Servicios prestados:
Architectural Design, Architectural Drawings, Attic Conversion, Barn Design & Construction, Basement Design, Basement Remodeling, Bathroom Design, Building Design, Custom Homes, Deck Design, Drafting, Energy-Efficient Homes, Floor Plans, Garage Design, Green Building, Handicap-Accessible Design, Historic Building Conservation, Home Additions, Home Extensions, Home Gym Design & Construction, Home Remodeling, Home Restoration, House Plans, Kitchen Design, Kitchen Remodeling, Landscape Plans, Laundry Room Design, Mudroom Design, Multigenerational Homes, Pool House Design & Construction, Project Management, Site Preparation, Space Planning, Staircase Design, Sustainable Design, Universal Design, Construction Drawings, Interior Design, Furniture Design - Custom
Zonas de trabajo
Bethany, Branford, Hamden, Milford, New Haven, North Branford, North Haven, Northford, Orange, Woodbridge, New Canaan, Fairfield, New York, Greenwich, Connecticut, Florida, Westport, National and International, Norwalk, Southport, Westin, Eastin, Kent, Sharon, Farmington, Litchfield, Stamford, Guilford, Madison, Chester
Premios:
Alice Washburn Award Innovation in Design Editor's Picks: 10 Coolest Houses of 2009 Grand Award 2009 Builder's Design and Planning People's Choice 2009 Award A.I.A. HOBI Connecticut 2008 Award, 'Best Not So Big House'
Escribe una valoración
11 valoraciones para David D Harlan Architects LLC
Adriana Saldarriaga-Lubroth
Relación
Consultant on Italian Renovation of 1600's Farm House
The Casale delle Mille Olive was a ruin from the 1600's on top of a Sabine hill in Lazio, Italy, surrounded by an ancient olive orchard. My husband and I fell in love with this old farm house and bought it for restructuring. We made it our home. David Harlan and his architectural and historical knowledge accompanied us through the whole process of making this forgotten place ours to live in it. David's vision was instrumental to maintaining the old structure in one piece and respecting the classic lines and decorum of the building. The Italian architect, that came with the purchase deal, wanted contemporary interventions that would have been unlivable specially due to weather conditions. For example, he wanted to build a glass box to connect via stairs the three floors. The projected glass cage was facing north west, and during our torrid summers it would have been a literal oven. David was instrumental for deterring the building of the stairs outside of the existing structure. Our long conversations and his beautiful sketches gave us his vision of this place and made us have a clear idea of what needed to be done in order to preserve with outmost respect the character of the historical building.


30 de Julio de 2018
Última modificación:

30 de Julio de 2018
David Harlan helped us design our living room, bedroom and home exterior, and he did a fantastic job! He listened to our ideas and made suggestions to take our home to another level architecturally. His plans were carefully designed and he thought of every detail. As a result, our contractor knew exactly what to do when building our project. Nothing makes us happier than to have guests enter our house and marvel at how beautiful our home is. It was a pleasure to work with David and we highly recommend him.

Hilary Martin Lea Project Management
I have worked with David on several large projects over the past twenty years where I have been the construction project manager and David has been the lead architect. I have loved working with David first of all because he is a delightful person: charming funny and easy to work with - as long as you can deliver on the quality he expects and secondly because he consistently delivers beautifully designed projects that meet the clients needs. David is classically trained and his projects range from traditional to more contemporary interpretations of traditional forms. I have been impressed by David's ability to find the ingenious, unexpected solution to a thorny design problem. David is able to think broadly about a client's long-range requirements, but also zero in on the small detail that will make a project rich and unique. In recent years, David has also designed custom furniture for some of his projects that I have admired very much.
7 de Abril de 2018
Última modificación:

23 de Abril de 2018
David has helped us with both our winter home and Cape house. At the cape, he oversaw a new deck, extra windows, problems with chimney and drainage. In New Haven, he advised us to get a whole new heating system, which has changed our lives. He has also designed some furniture for us. He is a great problem solver, and his advice is always not only good but practical, always oriented not just to what looks good, but how we want to live. But it also always looks good. Easy to work with, I cannot recommend him highly enough.
While employed by a company selling luxury brand bath fittings and surfaces, I had the privilege of working on a number of large projects over the years with nationally known architect, David D Harlan who is located in New Haven, Ct. We worked together on many bathrooms and kitchens in various homes in Fairfield County. Always working closely with the client, David created beautiful kitchens and exquisite bathrooms, capturing the homeowner's personal style and priorities. Each of these rooms was a timeless domain and their well-planned functionality was perfection. David's attention to detail and use of quality materials were reflected in every bath and kitchen. The end result made for not only gorgeous rooms, but very happy clients. Client service is just one of David's priorities. Easy to work with, David makes the whole process of building or renovating a home flow smoothly as he skillfully manages the project down to the very last aesthetic. As one of the best in his field, I highly recommend David Harlan for your next project. He has vast experience in architecture, design, budgeting and project management. He is innovative, creative and knows what will and will not work in terms of construction and design. I am confident you will be very happy working with David Harlan if you choose him for your architect.
Working with David Harlan was an amazing experience. David is a very talented architect who has very creative ideas for interior spaces and furnishings as well. He is dedicated not only meeting his client's needs, visions but also completing a project he is so proud to display. This project has been published with Connecticut Cottages and Gardens, March 2017. Thank You David! We look forward to collaborating with you again.
Sometimes, we have the pleasure to work with a complete professional; someone who is talented, organized, personable, and accessible. David Harlan is that rare professional. We completed a large and challenging project in Greenwich, CT on-schedule, on-budget, and with an enthusiastic and satisfied client. It required sensitive design and siting, technical intricacies, and precise details. Having worked with numerous architects throughout the northeast, many of whom are well regarded and successful, I highly recommend David for his design and construction administration, which is second-to-none. Not only are his projects exceptional, but he is a pleasure to work with and know.
David renovated our 1970 craftsman home. He transformed a mediocre 4100 sq ft. house into an updated, open and special showplace. No one ever walked into our house without complementing the special touches and beautiful finishes he implemented. He took the house down to the studs and worked his magic not only with room configurations but with lighting, woodwork, and metal work. David worked within our budget by utilizing product consistently throughout the house. We then used his talents on the exterior landscaping which exceeded our expectations. We recently relocated and sold our house in 1 day. I credit David's renovation and landscaping. We have continued to hire him through the years and for updates to our new home as well. 2000 - 2018
25 de Enero de 2018
Última modificación:

1 de Febrero de 2018

A. Defne Veral Interiors llc
I have worked with David Harlan Architects on several architectural and interiors projects over the years. Many of these projects won several prestigious design awards. He is a very talented, practical and worldly architect who pays a lot of attention to many details that make a project succeed not only at the time of completion but over many years. I would highly recommend him to individual clients, as well as to other professionals and contractors alike.
My husband and I hired David D Harlan Architects to design a porch that would serve as an outdoor room for our family — he is a visionary!! Professional and personable, David saw the design and construction through and made sure every detail beautifully dovetailed with our house, a saltbox on the Connecticut coastline. We would highly highly recommend David, especially for projects that require an innovative, creative solution.

David was a true joy to work with when designing our home. His aesthetic and his attention to detail are outstanding. I admire the thought he puts into his designs. He gets to know your personality, interests, likes, dislikes and what's important to you before he does anything design wise. David has exquisite taste and a well formed thought process. I recommend him highly.
21 de Diciembre de 2017
Última modificación:

22 de Enero de 2018
Encuentra Arquitectos para hacer realidad tu proyecto
¿Cansado de leer todos los tutoriales de bricolaje? Estamos para ayudarte. En Houzz contamos con más de 1 millón de profesionales del hogar, por lo que encontrarás al Arquitecto de confianza adecuado para tu proyecto en New Haven.
Lee valoraciones de particulares como tú en New Haven
Lee las valoraciones de los propietarios antes de contratar a un Arquitecto que te ayude con un proyecto en New Haven. Si tiene preguntas, lee las valoraciones de otros propietarios o dirígete a la sección de consejos para obtener una segunda opinión.
Contacta fácilmente con Arquitectos
Si estás navegando por Houzz y tienes a un profesional en mente, te darás cuenta que solicitar un presupuesto es más fácil que nunca. Desde tu panel de control podrás administrar todas las solicitudes que mandaste a Arquitectos.
Arquitectos y diseñadores de edificios en España