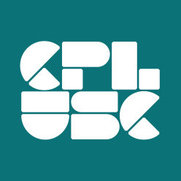 CplusC Architectural Workshop
11 premios Houzz
6 insignias Houzz
Contacto:
Clinton Cole
62 Ivy Street
Sydney, New South Wales 2008
Australia
Coste medio de los trabajos:
100.000 AUD - 10.000.000 AUD
We cover a broad cross section of project types and budgets.
Información profesional:
Nominated Architect Clinton Cole 8688 Contractor License 173945c Qualified Supervisor 31624s
https://www.houzz.es/pro/cplusc copiada al portapapeles
Encuentra Arquitectos para hacer realidad tu proyecto
¿Cansado de leer todos los tutoriales de bricolaje? Estamos para ayudarte. En Houzz contamos con más de 1 millón de profesionales del hogar, por lo que encontrarás al Arquitecto de confianza adecuado para tu proyecto en Sydney.
Lee valoraciones de particulares como tú en Sydney
Lee las valoraciones de los propietarios antes de contratar a un Arquitecto que te ayude con un proyecto en Sydney. Si tiene preguntas, lee las valoraciones de otros propietarios o dirígete a la sección de consejos para obtener una segunda opinión.
Contacta fácilmente con Arquitectos
Si estás navegando por Houzz y tienes a un profesional en mente, te darás cuenta que solicitar un presupuesto es más fácil que nunca. Desde tu panel de control podrás administrar todas las solicitudes que mandaste a Arquitectos.
Arquitectos y diseñadores de edificios en España