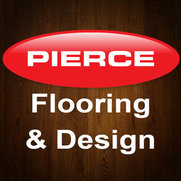 Pierce Flooring & Cabinet Design Center
3 premios Houzz
4 insignias Houzz
Contacto:
Mike Snedigar
2950 King Avenue West
Billings, MT 59102
Coste medio de los trabajos:
50 USD - 1.000.000 USD

https://www.houzz.es/pro/piercecabinets copiada al portapapeles
Descubre mi vídeo destacado
Montana's Leading Cabinet, Carpet and Flooring Specialists
page_type: prop_plus_profile
*Authorized Dealer of Shaw Floors* Pierce Flooring & Design is a regional leader in flooring and has a growing cabinetry business. Pierce is a Montana family owned business since 1924. **Cabinet Design Center is located in Billings & Bozeman Only** Pierce Flooring Design currently operates locations throughout Montana. Our locations include Bozeman, Missoula, and Billings (Pierce Flooring & Cabinet Design Center). In addition to the Pierce Flooring locations, there are also four outlet stores in Bozeman, Great Falls, and Butte called Pierce Carpet Mill Outlets. In addition, we have the World Famous Carpet Barn in Billings. Pierce Companies also operates manufactured homes, leasing, and RV businesses in multiple locations across the state. The Pierce family has always operated under the highest degree of integrity and concern for consumers and employees alike. Contact us at our various locations at the phone numbers below! Billings: 406-652-4666 Bozeman: 406-587-5428 Missoula: 406-543-8224
Servicios prestados:
3D Rendering, Cabinet Installation, Cabinet Sales, Closet Design, Custom Bathroom Vanities, Custom Bookcases, Custom Built-ins, Custom Cabinet Doors, Custom Cabinets, Custom Entertainment Centers, Custom Home Bars, Custom Kitchen Cabinets, Custom Pantries, Custom Shelving, Custom Walk-in Closets, Pantry Design, Flooring, Hardwood Flooring, Carpet, Countertops, Laminate, Area Rugs, Vinyl, Luxury Vinyl Tile, Luxury Vinyl Plank, Hardwood
Zonas de trabajo
Billings, Laurel, Lockwood, Molt, Bozeman, Missoula, Bridger, Manhattan
Valoración destacada
Absolutely amazing customer service!!!!! I wouldn't shop anywhere else for cabinets and flooring!! Excellent team of professionals!!! Thank you Jason, Mike & Brad!!!!!!
Leer valoración completa
Escribe una valoración
27 valoraciones para Pierce Flooring & Cabinet Design Center
VERY POOR CUSTOMER SERVICE AND SALESMANSHIP. We bought laminate flooring for a larger room in our home. Pierce in Bozeman provided a portion of the flooring and brought the remaining amount from Billings. They never suggesting there was a chance of the 2 pickups not matching. Neither the color nor the finish matched. One was darker and glossier than the other. We paid an extra 3 hours in labor for our installer to tear up a portion of the first batch and blend it with the second batch. When we told Pierce about the problem, asking for a small discount to cover our extra costs, they shrugged their shoulders and walked away.


Comentario de Pierce Flooring & Cabinet Design Center:
Crystal, we are incredibly sorry for the troubles you have described with the product and we do not take "shrugging their shoulders and walked away" lightly and we would like to resolve this issue with you as soon as possible. Please reach out to the Billings store manager, Mike, at 406-652-4666 or the Bozeman store manager, Colin, at 406-587-5428 at your earliest convenience so we can make this right. Both managers are aware of the issue you described above and we look forward to your call. Thank you!
Absolutely amazing customer service!!!!! I wouldn't shop anywhere else for cabinets and flooring!! Excellent team of professionals!!! Thank you Jason, Mike & Brad!!!!!!
We chose Pierce for their huge selection and combination deals of cabinets, counter tops and flooring. The sales staff was attentive, and knowledgeable. The problems started when it came time for actually delivering what they promised. Cabinets that were custom measured (twice) came in too small in some rooms, Counter tops that were to take 3 weeks took 5 weeks. When change order material arrived we had to call them to get the install scheduled. The material sat in their shop for two weeks until we called to ask about scheduling the install, and then had to wait another two weeks for the installer. It just felt like we had to hound them to get things finalized. I would rather have paid more somewhere else and been guaranteed delivery as promised. Great sales staff and selection... HORRID follow through and communication.

Great selection, great prices, we had one on one help the entire time from estimate to installation! I'd recommend them to anyone.
Very professional and knowledgeable staff. The product is nice quality. Very happy with the final results of my remodeled bathrooms... Thanks for everything.




This experience was very pleasant. We were on a tight schedule to have the carpet and pad in the finished basement replaced in the basement of our rental property before new tenants moved in. Pierce Flooring recommened a great carpet and pad which was reasonably priced and looks great. The install was professional and completed on schedule which was very important.

Billings Marble & Granite
We have had the pleasure of working with Pierce Cabinets over the years and have nothing but excellent results. Their staff is very knowledgeable and thorough which makes our job easier. We know that we can count on them to answer any questions that may arise during the process of templating or installing our stone countertops.
Pierce Flooring did an AMAZING job! Loren was extremely helpful (and patient!) in helping me pick tile and hw laminate colors. Kevin and his crew were incredibly professional and efficient. They ripped up carpeting and linoleum and tiled a bathroom and entryway and put hw laminate in the living room, dining room, kitchen and bedroom--all in 3 days! And they were incredibly kind to my lab. Cannot recommend Loren and Kevin and Pierce Flooring highly enough!
Great in store help from Jim Sampson. Great wood fllooring. Excellent insallation seevice. Would definitely use them again Thank you veey much.

I was in the middle of a big home remodel project. I walked into Pierce Flooring on a Friday summer early afternoon and was greeted by Jim Sampson. After getting a sense of what I needed and wanted, Jim took me efficiently through several options giving me the right amount of info I needed to make the right decision. He answered all my questions and sent me home with a few samples. The next day I made my decision and Jim came over to measure and scope out the space. I ended up going with the River Slate design of Coretec Plus flooring for my kitchen because of it's durability, ease of maintenance, appearance and ability to repair any damaged pieces individually. I already had arranged for a contractor to take care of demolition and installation so I really only needed Pierce to help with the selection and financing of the product. (Note - had I of realized that Pierce would take care of demo/installation, I would have hired them for that but I wasn't thinking). However, both experiences with sales and finance were efficient and quick and MOST IMPORTANTLY I love my new kitchen floors! Take away - Some people want to spend months agonizing over what floor to get & spend hours and hours testing different samples and products. Not me. I needed a quick, knowledgeable and trusty worthy expert to guide me in the right direction & make it happen.


Clint was amazing sharing ideas and listening to what our vision was. He provided valuable input as a complete design consultant from start to finish and very easy to work with. Instrumental in our house becoming a very beautiful, cozy home by working with general and subcontractors, suppliers and us as owners from start to finish! Great experience !!!
These people were friendly and yet professional and led us easily to a carpet choice we love. The measurement and the installation visits were so easy we didn't even notice them, in fact, we just left the door code to the installers and came back a few days later to a beautiful new floor. I can't imagine how you can get anything done better than that.

Went over the top helping with our new home, very competitive pricing and even though they didn't get the entire job, they did get several components of it.

Ballantyne Design Associates LLC
We often work with Pierce on any manner of project we undertake and they are always helpful, knowledgable and timely. They afford us the time needed to search products, provide samples for sharing with clients and are careful in generating costing information that is accurate.

Steve provided excellent customer service when we purchased carpet and laminate at Pierce Flooring. Kevin did an amazing job with flooring installation. They were enjoyable to work with and dedicated to producing top quality results.
Relación
Requested quote in order to apply for a grant and hope to work with in the future. And worked with them on Community events.
Pierce Flooring and Design and Katherine Austin are awesome. I needed an estimate for flooring in order to write a grant (we are a Non-profit) and Katherine came out quickly and responded with several flooring and quote options. Even know that this job may be a couple years in the future they were quick to help us. They also were sponsors of a recent large event at our Museum and have been active in community events that we have hosted. They are a wonderful community asset and I can't say enough good about their team and organization!
As an independent designer, I worked with Katherine Austin at Pierce Flooring and Design to find options for clients who wanted a looped carpet with a soft plush feel. She patiently pulled samples and directed me to options in various price ranges. There was no hard sell, just helpful suggestions along with a very pleasant demeanor. My clients were so delighted with the carpet selected for their master bedroom, they chose the same product in a different color for their living/dining room. The installation was timely and well done. I found all the people at Pierce Flooring to be friendly and helpful. ---Carole J. Cummings Function First Home Planning
Katherine Austin has been extremely helpful is picking out tile and flooring for our new home. Her design background has come in handy in putting colors together and she came up with a tile design in our master bath that is wonderful. Katherine has been very patient with us and our changes as we work all the detail out. I highly recommend her services.
Relación
Went to another flooring company.
We have used Pierce Flooring many times in the past, no more. Phone calls and emails were not returned. There was no communication after our initial visit. We went to another flooring dealer, locally owned and got very good service and selection at a reasonable price. I won't go back to Pierce Flooring.

As a professional I expect other trades and suppliers to operate in a professional manner.. Doug at Pierce Flooring did what he said he would when he said he would do it.. Doug was great to work with and I would recommend him to all of my clients and other contractors..
Craig with Pierce flooring helps with all of our projects. If there is an issue he is able to be reached and fixes the issue as fast as possible.
We had looked at carpet in two or three stores. The reason we did business with Pierce was Doug. He was very professional, knowledgeable, and helpful. His measurements of our somewhat difficult space were spot on, to the point that there were very few scraps left once the carpet was installed. From the time we visited the store, to the install, communications were timely and very easy. We will be back to do business again, and will insist on Doug's help.
We had excellent service. The job was done sooner than expected and two follow up calls to make sure everything was done the way we wanted.
Relación
I purchased tile from this company.
Amy did an excellent job of helping me find the exact tile I was looking for in my kitchen remodel. One of the first things friends comment on when they see the kitchen is the backsplash. She returned phone calls and emails in a timely manner and was just great to work with - no pressure and listened until she understood what I was looking for. I highly recommend Amy at Pierce Flooring!

Pierce flooring and design did a great job helping us create a custom space in our basement. They worked with us to pick out cabinetry that we loved and a backsplash that worked with both our cabinetry and flooring.
Relación
He recibido un presupuesto
Very helpful and very easy to work with. They have been good about back and forth emails. I will be looking forward to the finish remodel project.

We have used Pierce Flooring for both new construction and remodel projects. All experiences have been positive from start to finish. They are your go-to for all your needs because they have great products and excellent sevice.
14 de Marzo de 2013
Última modificación:

30 de Agosto de 2016
Encuentra Carpinteros para hacer realidad tu proyecto
¿Cansado de leer todos los tutoriales de bricolaje? Estamos para ayudarte. En Houzz contamos con más de 1 millón de profesionales del hogar, por lo que encontrarás al Carpinteros de confianza adecuado para tu proyecto en Billings.
Lee valoraciones de particulares como tú en Billings
Lee las valoraciones de los propietarios antes de contratar a un Carpinteros que te ayude con un proyecto en Billings. Si tiene preguntas, lee las valoraciones de otros propietarios o dirígete a la sección de consejos para obtener una segunda opinión.
Contacta fácilmente con Carpinteros
Si estás navegando por Houzz y tienes a un profesional en mente, te darás cuenta que solicitar un presupuesto es más fácil que nunca. Desde tu panel de control podrás administrar todas las solicitudes que mandaste a Carpinteros.
Armarios de cocina y baño a medida en España