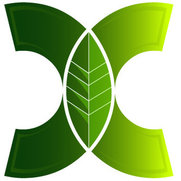 Construct & Conserve Inc.
https://www.houzz.es/pro/constructandconserve/ copiada al portapapeles
1 premio Houzz
3 insignias Houzz
Construct & Conserve is an award-winning custom home builder based in Alliston, Ontario. We are pleased to serve you from Alliston to Peterborough, and the GTA to Elliot Lake including Muskoka and the Kawartha Lakes. Whether timber, log, modular, straw bale or traditional stick frame, our skilled team and craftsmen have decades of expertise to construct your dream home with superior attention to detail and outstanding quality. Our greatest compliment is our constant referrals. We're very proud of the continuing relationships we have with our clients. Let us show you why. As the builder of choice for Linwood Homes, Timber Block, True North Log Homes, and Big Foot Log & Timber Homes, we'e established our place for package home companies who require stellar quality for that important first impression. Let us do that for you.
Servicios prestados:
Custom Homes, Energy-Efficient Homes, Floor Plans, Green Building, Home Additions, Home Extensions, Home Remodeling, New Home Construction, Structural Engineering, Sustainable Design, Construction Drawings
Zonas de trabajo
Alliston, Mulmur, New Tecumseth, Tottenham, Muskoka
Escribe una valoración
11 valoraciones para Construct & Conserve Inc.
Fecha del proyecto
feb. 2019
I've been fortunate to be involved in a lot of projects with these contractors. From small bathrooms and basements to gorgeous massive custom homes their attention to detail cannot be matched. Always friendly and great to work with. You will not be disappointed with Construct and Conserve!
Fecha del proyecto
may. 2015
Precio del proyecto
Más de 100.000 €
Knowledgeable and professional service. Always available to answer questions. Provided high quality construction and on time closing. Trades worked extremely well together and were courteous whenever we needed assistance or clarification on ideas.
Fecha del proyecto
may. 2015
Precio del proyecto
Más de 100.000 €
Construct and Conserve built our retirement home in Caesarea. The team was led by Dean Kleon. We were very impressed by the quality of their work and all the trades worked as a team. They were professional, polite and always had time for our questions. The home was completed ahead of schedule. Building our home with Construct and Conserve was a great experience. Thanks to Dean Kleon and his team.
Fecha del proyecto
ene. 2016
Precio del proyecto
Más de 100.000 €
Scott from Construct & Conserve contacted me to complete the exterior metal work on a couple of custom homes he has finished. I have to say Scott and his crew were extremely knowledgable/experienced and provided quality workmanship. I really enjoyed working with these guys!
Fecha del proyecto
sept. 2012
Precio del proyecto
10.000 € - 49.999 €
We contacted Scott Vanular to find a solution to our deck problem. For a number of years our second story deck raised 2 feet from ground level. The deck become a safety Concern and we were looking for an answer to fix our manly failed attempts. After a quick assessment, it become clear to Scott, an underground water buildup has caused our concrete 10 inch pillars to raise during the change of temperature from winter to summer. As a result, the underground pressure has lifted our second story deck. In Sort, Construct and Conserve was able to fix our decking problem. Their team was very impressive in presenting options for a beautiful deck design and high quality cedar wood boards. The Process went very smooth, and a long lasting relationship was built. We were vary happy with the quality of work and professionalism his team showed. It has now been 3 years later and our beautiful second story deck has not moved and still looks like new. Thank you Construct and Conserve for a job well done, and we look forward to future projects with your team.
Fecha del proyecto
abr. 2014
Precio del proyecto
Más de 100.000 €
We've got a cottage on Lake Scugog which I renovated myself about 5 years ago. But we always wanted an addition with a great room, dining room and fireplace. A neighbour had used Construct & Conserve (led by Dean Kleon) to build a full custom home. They were very diligent, and respectful of the area. Their excellent workmanship was obvious and they were well organized. We hired them to build us a 1,000 square foot addition and put a new roof on the whole cottage. I had some apprehension in the beginning because it was such a big job. But through the entire build I never had one problem. My family & I lived through the construction. The crews were very professional, all decent people. I never had to worry about my kids learning any new vocabulary! Because it's a cottage, I really wanted it to be done by summer. My friends thought the crew would start and move on to another job. But no, they were here every day and finished weeks early, even with the changes we made to the plans. Construct & Conserve has a very high standard of work, and they do it efficiently. It was all done perfectly, the way it should be. I knew the quality was excellent because I finished the interior, and there were no surprises for me to deal with. I would 100% hire them again, which I think is the best endorsement of all.

21 de Septiembre de 2015
Última modificación:

13 de Octubre de 2015
Fecha del proyecto
abr. 2014
Precio del proyecto
50.000 € - 100.000 €
Our designer Nikka Design recommended a few contractors for our renovation which included insulating and finishing the garage interior; constructing the entire basement (guest room, bathroom, 2 offices, media area, kids play area); and renovating the main floor (tearing out fireplace & columns, new hardwood & porcelain flooring throughout, doors, trim). We had dealt with lots of contractors in past years and watched as our last 2 homes were built (and we moved in before completion) so we were quite used to delays, and hidden problems that (surprise!) cost more. We chose Scott Vanular and hired his company Construct & Conserve Building Inc. I can say unequivocally that Construct & Conserve is the ONLY home builder/contractor I will ever hire. Scott came in with quiet confidence and with his team, completed our entire renovation with absolutely no stress in 4 months. They were here every day - even arriving through horrid snowstorms - with smiles on their faces. Because of his design background Scott was able to guide us in making time efficient and budget conscious decisions on site. I always felt he was looking out for our best interests, every time. That attitude flows from the top down to all team members. Because I work from home, I was always here and can attest that everyone from plumbers to HVAC to carpenters excelled at their work, were a pleasure to have in our home and treated our job like it was in their own home. Communication was excellent - I always knew what was coming up and what they would need from me for the next phase. And I appreciated that Scott was open to suggesting improvements to our plan. He always wanted it to be right. And it is. I have since told anyone I know that is even thinking about a reno/build about Construct & Conserve. My neighbour hired them to finish their basement and remove support beams - and they are as happy as I am.
4 de Septiembre de 2015
Última modificación:

7 de Septiembre de 2015
Fecha del proyecto
jun. 2015
Precio del proyecto
50.000 € - 100.000 €
I've known Dean at Construct & Conserve since 2009. I've seen the houses he built for himself and knew his talent level was very high. For me, what was important was if I'm going to spend that amount of money - I don't care who it is - I want it the way I want it. We had an older 1960's home with some pretty ugly siding. Construct & Conserve replaced the entire exterior and installed Hardie siding, stone, beautiful Douglas Fir posts, exterior doors and all the trim work. This is the second house I've redone - and I was always in charge as the general contractor, so I'm very familiar with construction. This was a large scale job. What I love about Dean and Cooper is their approach. The believe anything in the world is possible, it just depends on your budget. When I met with them, they were very practical in how they discussed options; they weren't condescending, just realistic. They offer their opinions, but also understand the must-haves. They're also excellent at brainstorming ideas. As a client, no matter now much you think you know, you're not going to know everything. But they've been there and seen it before. They have the ability to help coach you and enhance your initial design. All of their crews were extremely well mannered and conducted all the work professionally - each of them, all the time. We are thrilled with the results, which were all completed on time and exactly to budget. Lots of people we don't recognize are still driving by to stop and look. The neighbours are all amazed and can't believe how fast and how well it was finished. It's tough to find contractors you can trust. If people are considering Construct & Conserve, the words "professional" and "quality" should be front & centre. I already have plans with Dean to build us an entire house. It's absolutely in our future to have a Construct & Conserve home.
Fecha del proyecto
sept. 2014
Precio del proyecto
Más de 100.000 €
We interviewed 8 different builders. Construct and Conserve impressed us with their customer dedication and commitment to high quality. Ongoing communication throughout all aspects of the project confirmed building knowledge, expertise in project management, and excellent people skills with attention to customer needs. They always had time for my questions, providing assistance in the many decisions along the way. Attention to detail was a significant strength. Most important, they were able to work confidently with both the conservation groups and building departments by developing relationships meeting local requirements and "doing their homework". All the trades of Construct and Conserve worked as a team. They demonstrated professionalism and customer care to a high standard. Construct and Conserve was able to meet both the timelines and cost estimates. This was important with a project of this magnitude. Building my custom home with Construct and Conserve was the best experience!
Fecha del proyecto
jun. 2012
Precio del proyecto
Más de 100.000 €
Construct & Conserve built my retirement home in Bobcaygeon - it's a straw bale panel home with a timber frame interior. I had been investigating straw bale for 20 years. I met Scott Vanular on a job site where he was building a straw bale home. I was really impressed, he had the expertise and was confident. My only hesitation was how young he was! I had never done anything of this size before, but I knew what I wanted to do and Scott helped me put it all together. He reviewed the architect's plans and found some mistakes that he fixed before the final drawings. Scott was always approachable and had great suggestions to help me manage cash flow. He was also very helpful in coaching me through all the decisions that had to be made. He really impressed me - he was always calm and never seemed stressed. In the beginning, my friends were making fun of my straw house, now they love it. Straw bale is super insulating and sound proof - the house is amazing. I would read construction horror stories in the paper, and think how glad I was that I went with Scott. Scott's is a person you can trust. In a heartbeat I would hire him again - he's a guy who won't let you down. - Tim Killaby


8 de Agosto de 2015
Última modificación:

14 de Diciembre de 2015
Fecha del proyecto
jun. 2015
We decided to purchase a Linwood vacation home and chose Construct & Conserve as the builder, led by Cooper Grant. Building this home was our first major project. Cooper was a pleasure to work with and made the whole process so easy. The quality of work, project management, organization and communication were fantastic! We anticipated some delays but were very pleased that the cottage was completed on time. We always felt that Construct & Conserve had our best interests at heart and we trusted their honesty and integrity throughout the process. Cooper treated the construction of this home as his own and was very particular about the details - as first-time home builders , we appreciated this a lot! Construct & Conserve delivered exactly what we envisioned and we appreciated their expertise every step of the way.