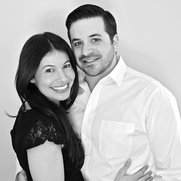 Sinatro Real Estate, Staging and Design, LLC
2 premios Houzz
2 insignias Houzz
https://www.houzz.es/pro/sinatroresd copiada al portapapeles
Sinatro Real Estate, Staging and Design, LLC is a full service firm, available to assist its clients in all aspects of their home, including selling and buying, home staging and decor. Sinatro R.E.S.D combines a deep knowledge of real estate and marketing with a keen sense of design to ensure the most favorable outcome. This professional and unique approach makes makes Sinatro Real Estate, Staging and Design the provider of choice.
Servicios prestados:
Color Consulting, Decluttering, Downsizing, Furniture Selection, Home Staging, Space Planning
Zonas de trabajo
Avon, Bloomfield, Bristol, Canton, Canton Center, Canton Valley, East Hartford, Farmington, Hartford, New Britain, Plainville, Simsbury, Weatogue, West Hartford, West Simsbury, Wethersfield, Windsor
Escribe una valoración
26 valoraciones para Sinatro Real Estate, Staging and Design, LLC
Fecha del proyecto
junio de 2019
Michael provided expertise at all levels on our home sale. He recommended property improvements to increase our listing value which enabled us to sell the house in one day! He has the connections to get the work done and provided us with a schedule which enabled us to get the house on the market as quickly as possible. He knows the market and provides reasonable expectations on what the house should be listed for. He was always available to us and provided support throughout the entire home preparation, listing and sales process. I would highly recommend Sinatro Real Estate, Staging and Design for a selling a home in any price range in the West Hartford / Farmington Valley area.

Fecha del proyecto
agosto de 2018
Precio del proyecto
Más de 100.000 €
Michael and Jenny are phenomenal ADVOCATES, wonderful COMMUNICATORS, and really helped our home buying and selling process move smoothly. They were our listing agents for our West Hartford home (house sold in less than a week!!!) and found and negotiated the sale on our forever home in Farmington. What I especially value in a realtor is honesty - TRUST is critical. Michael wasn't afraid to let us know when he thought a house was over (or under) priced or when he spotted issues that could lead us down a money rabbit hole. Rather than just wanting to get a sale closed, Michael and Jenny patiently worked with us and we felt truly had our best interests at heart. We peppered them with texts and questions and they were always a step ahead - ready with answers. Reputation is everything, and I've now learned these two gems of people are incredibly well respected and tapped into the West Hartford community. If you need referrals to an inspector, lawyer, pool guy (!), painter, floor refinisher, preschool - you name it - they know the best of the best. Even after our sale closed, Michael and Jenny were checking in to see how everything was going, if there was anything we needed, etc. It's this type of service that puts them over the top! Bottom line- WONDERFUL PEOPLE, FIERCE ADVOCATES, and KNOWLEDGABLE!
Fecha del proyecto
mayo de 2018
Precio del proyecto
Más de 100.000 €
Michael recently helped us to buy our first house in West Hartford. We cannot recommend him enough. He was extremely organized, professional, patient and attentive as we navigated the home buying process for the first time. He is highly knowledgeable of the local real estate market. He listened closely to our concerns, and went above and beyond to ensure that we got everything we were looking for in a home. He was in constant contact throughout the entire process, and was always readily available if we had any questions or concerns. Coming from out of state, we really appreciated that Michael had established relationships with many local vendors and was able to make great referrals any time we asked. We hope to enjoy our new home for many years to come, but if the time comes to buy or sell in the future, we truly look forward to working with Michael again!
Relación
The company I work for utilized michaels services.
Fecha del proyecto
enero de 2018
Michael made our experience in the USA so much easier and very pleasant and professional. Had our best interests at heart and His service was excellent. We would highly recommend Michael and his firm when looking for a house.
Fecha del proyecto
septiembre de 2018
Precio del proyecto
50.000 € - 100.000 €
Michael did an exceptional job. He helped me design the condo in a way that exactly fits my taste. He was creative and thoughtful and innovative in his approach. He came up with ideas that I never would have thought of myself. I love the way my condo turned out. He did the great room, master, bathroom, and bedrooms. The execution was also an area where Michael really shined. He was conscientious in dealing with all the details of the logistics of ordering all the furnishings and personally met every delivery and contractor to make sure things were done right. If something was delivered below Michael's high expectations items were returned and the issues were resolved. I could not recommend Michael high enough. First rate.

HillCrest Village New Home Community
Fecha del proyecto
octubre de 2017
Precio del proyecto
1.000 € - 9.999 €
Michael and Jenny went over and beyond for our home. From the start Michael was professional, timely, and full of ideas. One nice thing was that their approach was to follow the client not the other way around. Ultimately, we decided to do a layout plan for my family and living room areas. From personally rearranging the current furniture to get ideas on layout to assisting with buying the pieces, I ended up with great recommendations and an easy process. I'd use Sinatro real estate and staging again and would recommend to anyone that would like help in staging, furniture layout or entire home furnishing. Thanks!


Fecha del proyecto
octubre de 2017
My husband and I worked with Michael to buy our home in West Hartford, CT. Over the past year, Michael generously showed us homes while we were trying to make a decision to sell our home and move. He was patient with us knowing this was a very emotional decision. Michael kept us abreast daily of homes hitting the market that would fit our needs, and willingly showed us homes that we wanted to see in a timely manner. Michael has extensive knowledge of the West Hartford market which we needed since this was a new area for us. Michael was very calming, patient and helpful throughout our contracting process all the way through our closing. We couldn't have done it without him!
Fecha del proyecto
diciembre de 2017
Precio del proyecto
Más de 100.000 €
Michael Sinatro is a knowledgeable, organized, efficient, and personable real estate agent who will work with you to find exactly what you desire in a home. I was very satisfied with his work and have already recommended him to others.
Fecha del proyecto
septiembre de 2017
Precio del proyecto
Más de 100.000 €
Michael went way beyond our expectations. We have bought and sold many homes in our lives, Michael was the best I have seen in the industry
Fecha del proyecto
mayo de 2017
Sinatro Real Estate, Staging and Design did an exceptional job selling our home in record time. From beginning to end, their service was always professional. Our home was staged beautifully, allowing for multiple buyers to express interest. Showings were always received with positive feedback from potential buyers. We couldn't have asked for a more seamless process for buying and selling. We highly recommend Sinatro Real Estate, Staging and Design.
Fecha del proyecto
mayo de 2017
Michael and Jenny helped me navigate my first home-buying experience. They were patient but diligent and helped me find my perfect home in just a matter of weeks. During the closing process they anticipated all my questions and needs and the process was seamless. I felt supported and cared about the whole time. I love my new house but can't wait to work again with them in the future!
Fecha del proyecto
marzo de 2017
Precio del proyecto
1.000 € - 9.999 €
Michael and Jenny are amazing! They helped me find an amazing rental property with all the requirements I wanted in my new home. They kept me informed and organized on the process. They have amazing communication with their clients and they are so easy to work with.
Ver todas las 26 valoraciones
Encuentra Agentes inmobiliarios para hacer realidad tu proyecto
¿Cansado de leer todos los tutoriales de bricolaje? Estamos para ayudarte. En Houzz contamos con más de 1 millón de profesionales del hogar, por lo que encontrarás al Agentes inmobiliarios de confianza adecuado para tu proyecto en West Hartford.
Lee valoraciones de particulares como tú en West Hartford
Lee las valoraciones de los propietarios antes de contratar a un Agentes inmobiliarios que te ayude con un proyecto en West Hartford. Si tiene preguntas, lee las valoraciones de otros propietarios o dirígete a la sección de consejos para obtener una segunda opinión.
Contacta fácilmente con Agentes inmobiliarios
Si estás navegando por Houzz y tienes a un profesional en mente, te darás cuenta que solicitar un presupuesto es más fácil que nunca. Desde tu panel de control podrás administrar todas las solicitudes que mandaste a Agentes inmobiliarios.
Agentes inmobiliarios en España