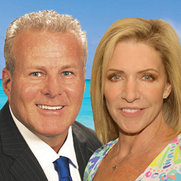 Scott & Amy Ferguson - Coastal Properties Group
https://www.houzz.es/pro/scott-ferguson40/ copiada al portapapeles
1 insignia Houzz
Coste medio de los trabajos:
100.000 USD - 9.000.000 USD

Scott Ferguson is a professional Realtor® with Coastal Properties Group International who works with both buyers and sellers in the Belleair, Belleair Bluffs, Belleair Beach, Clearwater, Largo and surrounding communities. Scott is a member of the Pinellas Realtor® Organization, Florida Association of Realtors®, the National Association of Realtor®s and has the following designations, GRI, SRS, RSPS, and MRP. These organizations keep Scott on the cutting edge of the real estate industry with expert guidance in the purchase and sales of residential and income properties. Scott started his real estate investments with the purchase of a vacation condo in Florida in order to visit his family more frequently. Upon selling his chain of tanning salons, Scott moved to Florida were he has been personally acquiring multiple commercial and residential properties. He currently serves as President and Vice President on 2 homeowners association boards and is also an active volunteer and Chairman of the Board at the Clearwater Suncoast YMCA and an active member of the Clearwater Rotary Club. Scott utilizes state of the art systems and tools that insure you are provided with the latest, most up to date information. Being extremely detail oriented, driven, efficient, and very determined, he makes it a point to listen to your needs and keeps you well informed throughout the entire process, with his enthusiastic and energetic personality. Representing the prestigious international firm of Christie's International Real Estate, listings receive international exposure internally to over 38 countries, now including Canada. Scott is supported by his professional colleagues in his office and has relationships with escrow, home warranty, termite inspection, and home inspection professionals to help insure your experience is seamless, giving his personal attention to every detail, throughout the transaction. When it's time to sell, you need someone who will advertise your home, show to prospective buyers the finer points, negotiate the purchase contract, arrange financing, oversee the appraisal and inspections, handle all necessary paperwork and supervise the closing. Scott can take care of everything you need; achieving the results you want while providing the exceptional service that you deserve. When you are in the market to buy or sell a home, second home or an investment property, contact Scott.
Servicios prestados:
Real Estate
Zonas de trabajo
Belleair, Belleair Beach, Belleair Bluffs, Belleair Shore, Clearwater, Clearwater Beach, Dunedin, Feather Sound, Harbor Bluffs, Indian Rocks Beach, Indian Shores, Largo, Madeira Beach, North Redington Beach, Oldsmar, Ozona, Palm Harbor, Pinellas Park, Redington Beach, Redington Shores, Safety Harbor, Saint Petersburg, Seminole, Odessa
Premios:
Broker Associate, GRI, SRS, RSPS, MRP
2 proyectos de Scott & Amy Ferguson - Coastal Properties Group
Escribe una valoración
4 valoraciones para Scott & Amy Ferguson - Coastal Properties Group
Fecha del proyecto
mar. 2017
Precio del proyecto
50.000 € - 100.000 €
I met Scott and Amy Ferguson when I relocated to Florida about a year and a half ago due to work. They helped me put an offer in on a Condo in Largo located in the same complex that I rented in. The Condo was a Short Sale and took 9 months of negotiations to close the deal. Throughout the entire process Scott and Amy never gave up, constantly provided me with status updates, sometimes by the hour, and gave me the confidence that the deal was going to get done! They not only represented me as the buyer, but they also went above and beyond their typically duties to do the job of the seller's representative and my lender to expedite and resolve issues. Their professionalism and customer service was extraordinary. I cannot express how thankful my family and I are for all of Scott and Amy's efforts to help us relocate. This Condo purchase was a transition for us and we look forward to working with Scott and Amy in the near future to find us our permanent home. Steve & Sandy
Fecha del proyecto
sept. 2016
Precio del proyecto
Más de 100.000 €
My wife and I have been looking for our dream vacation house in the Florida Keys for 4 years. After reviewing and researching hundreds of homes in this time period, we were exhausted. Scot and Amy Ferguson of Engle & Volkers of Belleair Bluffs came to the rescue. We have known Scott and Amy for years as social friends, but not as real estate agents and representatives. My wife and I discussed our displeasure with the real estate agents in the Keys and asked Scott and Amy if they knew anyone who could help with our search. To our surprise Scot and Amy advised us they would be more than happy to help us to purchase our dream home in the Keys. At this point we knew we were in good hands. My wife and I had a meeting with Scott and Amy to discuss or goals and desires of the home we were in search of. The rest is history, Scott and Amy went to work immediately, setting up multiple showings based on our limited time schedule. After looking at numerous listings on line, we narrowed it down to 10 homes. Scott and Amy set up the showings, even going as far as printing out an itinerary and detailed information on each property. Scott and Amy kept in contact with us daily to keep us up to speed and also keeping the other real estate agents on time and aware. We reviewed all the homes and fell in love with the very last one of the showings This is where the fun begins. Scott and Amy informed the other agents of our intention to make an offer on the home and was quickly made aware that they must first join the Monroe County Real Estate Board, for a small fortune I'm sure. Scott and Amy didn't blink an eye and joined immediately. Scott and Amy then negotiated an agreeable purchase contract for both parties, another enormous task as the sellers for this home lived in upstate New York and had no access to email. As time approached for our inspection period and due diligence on the home reached its deadline, our schedule ran in to a log jam and simply would not allow us any free time from work. I explained this to Scott and Amy and asked for advice and to my surprise Scott insisted that he would fly to Key West and rent a car to meet the home inspector. We were speechless, who ever heard of a real estate agent flying 500 miles away to meet a home inspector, certainly not me. I felt like Scott and Amy were actually family. The sale of the home went very smooth at the title company even though our mortgage broker made multiple mistakes that Scott and Amy had to clean up. We cannot Thank Scott and Amy Ferguson enough for helping us from start to finish on purchasing our dream vacation home. Customers and friends for life. John and Shaile Mulder
Fecha del proyecto
may. 2018
Precio del proyecto
Más de 100.000 €
Once again Scott and Amy have far exceeded any Realtors we have ever dealt with, and there have been many. If you want reliable, honest and efficient Realtors, look no further than Scott & Amy. Even if we lived 1,000 miles away we would fly them in to take care of our house sales. Do not waste your time looking at other Realtors, Scott and Amy are #1 by far. Terry & Linda Boyde

Fecha del proyecto
ago. 2016
Precio del proyecto
Más de 100.000 €
If you're looking for the BEST realtors to handle your most important home sale or purchase, Scott and Ferguson with Coastal is your team! We listed our home of 22 years with Scott & Amy and it sold the first showing from the first day it was listed. From start to finish, Scott & Amy were a pleasure to work with and they handled every detail meticulously. Scott's knowledge & expertise was evident from the start, as he did the research on area comps and handled everything in between with the highest level of professionalism. They truly represented us and looked out for our needs and were ALWAYS available! Everything was so flawless including the closing, the only thing we had to do was get ready to move! Scott and Amy Ferguson are the only realtors we would trust to sell or purchase our home! Thanks Scott and Amy! Brian & Elaine Bowers
Agentes inmobiliarios en España