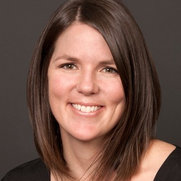 Elizabeth Murphy - Coldwell Banker - Devonshire
https://www.houzz.es/pro/denverre/ copiada al portapapeles
2 premios Houzz
2 insignias Houzz
As a real estate professional, I take pride in being a great listener and understanding the complex financial and emotional issues surrounding the purchase of a home or investment. Every opportunity and client is unique and should be treated as such; I therefore strive to find the right properties to match my clients lifestyle and investment needs, moving as quickly as possible from the start of a search or listing, through to an accepted offer and closing. Prior to launching my career in Real Estate I worked for 8 years as an interior design professional launching my own firm in 2008, during this time Real Estate agents sought my design expertise and commissioned my consultations to help their clients envision the possibilities of a 'so so' property becoming their dream home! Additionally, I recommended tips for staging properties to garner the best possible sales price for their clients. Given my professional experience; becoming a licensed real estate agent seemed a natural progression and I am now able to work directly and intimately with my own buyers and sellers to envision potential, negotiate a fair market price and convey to sellers how to present their home in the best light for a faster sale. On a personal note, I was fortunate to grow up in a small-town in Iowa where I learned the value and strength of community at a young age. I left Andover after High School to expand my horizons and experience other great communities. One of my favorite communities was at St. Ambrose University, where I graduated with a BA in Marketing and learned the importance of service work and giving to others. While attending Ambrose I was fortunate to become part of the Cheley Colorado Camps community, where I spent my summers working as a counselor and director through college and learned the value of inspiring our youth and being a team player. I also spent a very memorable year in San Francisco and landed in Denver in 2003 - a big town in small town clothing with a great sense of community. I am very proud to call Denver home and spend much of my time keeping abreast of not only what is happening in the local residential and commercial real estate markets now but also how Denver will develop and flourish over the next 5, 10, 15 & 30 years and how that will impact my sellers and buyers.
Servicios prestados:
Real Estate
2 proyectos de Elizabeth Murphy - Coldwell Banker - Devonshire
Escribe una valoración
6 valoraciones para Elizabeth Murphy - Coldwell Banker - Devonshire
Fecha del proyecto
jul. 2018
Precio del proyecto
Más de 100.000 €
Elizabeth Murphy provided us with the best experience while purchasing our home. She brought knowledge, professionalism, and exceptional personalized service. We could not have asked for more and would highly recommend her to anyone.
Fecha del proyecto
may. 2016
Precio del proyecto
Más de 100.000 €
Elizabeth is amazing!!!! As a new home buyer on our first meeting she walked me through what the process would look like with openness, honesty, and patience considering I really had no idea what I was getting into. She even connected me with loan officers to help in my process. Once the search began her attention to detail, interior design background, and her knowledge of the market continued to teach me what to look for when doing walk throughs. I always felt she had my best interested at heart and was fully committed to helping me even during late night contract writing sessions. I'm now in the perfect home and neighborhood because of her persistence and vision (this also all happened when the market was at it's craziest in Denver with a strict budget). I could go on and on but I think you get the gist...she is a real estate rockstar!
Fecha del proyecto
ene. 2015
Precio del proyecto
Más de 100.000 €
I have gone through the buying process with four agents in four separate cities and without a doubt Elizabeth has been the best agent that I have worked with in a sale. She has a strong history of Denver so she was able to map out potential neighborhoods of the city that I wanted to live. Throughout the buying process, Elizabeth was very responsive, no matter if it was during the day or at night. Elizabeth was great to work with during the negotiation process and expeditious on giving me up to the date information. She even crawled through the tiny crawl space to ensure the inspections were accurate! I will continue to sing Elizabeth's praises whenever I hear of anyone wanting to buy real estate and think you should have some peace of mind and have her take care of your real estate needs.
Fecha del proyecto
jul. 2014
Precio del proyecto
Más de 100.000 €
Elizabeth has earned a five star review earnestly and fairly as our real estate agent. Elizabeth is quite simply outstanding. Elizabeth quickly discerned what we were looking for in a home, assimilated large amounts of often detailed information and presented complex decisions in an easy to understand manner. I felt Elizabeth was always our advocate as we dealt with financing, inspectors, contractors and tittle companies. Elizabeth's skill set is such that she easily navigates this process which proved invaluable in our process. Elizabeth single-handedly salvaged several 'near-misses' with deadlines and financing and even followed up after the home purchase with details as small as touch up paint. I have worked with good realtors -- and I believe there are many in this community. However, my experience places Elizabeth Johnson Murphy in the top 1% of realtors and I would recommend her (and have recommended her) to anyone without hesitation.
28 de Julio de 2014
Última modificación:

27 de Agosto de 2014
Fecha del proyecto
may. 2014
Elizabeth is hands down the best agent we have worked with. She is an extremely hard worker. Elizabeth found us our perfect house and didn't stop working till closing day! In this crazy market... You want an agent that is hard working, and knowledgable! Elizabeth is both of these things and so Much more! We will only use her for our real estate needs in the future! And after you use her... You will feel the same! Thank u Elizabeth!! We are so happy in our new home!
Fecha del proyecto
ene. 2013
Precio del proyecto
Más de 100.000 €
Elizabeth is amazing!!! She worked with me for over a year to find me the perfect home. I can't even tell you how many houses we looked at together. She provided me support emotionally, financially and spiritually through this very long and sometimes stressful process. She listened to what I needed as a buyer and worked hard to focus on me. She is so prompt, I am not sure when she slept becasue she was always responding to my emails and texts at all hours. She allowed me to ask any question I needed to ask and helped me to ask those questions I hadn't thought of. She is wonderful to work with and I highly recommend her to anyone seraching for a new home or looking to list their current property.
Agentes inmobiliarios en España