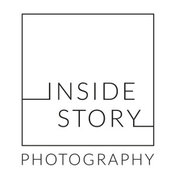 Inside Story Photography
Valórame
Berwick upon Tweed, Northumberland
https://www.houzz.es/pro/traceybloxham/ copiada al portapapeles
4 premios Houzz
4 insignias Houzz
Coste medio de los trabajos:
£175 - £500+
I offer a series of options tailored for your specific requirements.
I'm Tracey Bloxham and I have a passion for interior, architectural and food photography. My images are used by estate agents, holiday cottage agencies and owners, businesses large and small along with hotels, restaurants and architects and developers. I'm based in Northumberland and I have been photographing properties in Northern England and Scotland for over 10 years now. Recent clients include Rettie estate agents, Large Holiday Houses, Crabtree & Crabtree, Roxburgh Estates, Susan Reid Collection, Galloway House Estates, Monzie Castle Estates, Cottages in Northumberland, Stay Northumbria, GH Catering, Lucre PR agency, Highland Escapes, Beaver Furniture, Super Control, The Calvert Trust and Porter Novelli PR. My work regularly appears in various property magazines and in the national press.
Servicios prestados:
Aerial Photography, Architectural Photography, Interior Photography, Property Photography
Zonas de trabajo
Berwick upon Tweed, Northumburland, Scottish Borders, Edinburgh, North Yorkshire, uk
Premios:
I am a Google Trusted Photographer. I have DATEC Diploma in Photography and a HND in Advertising and Editorial photography.
2 álbumes de ideas para Inside Story Photography
Actividad reciente
4 de Julio de 2019
Inside Story Photography
ha actualizado su perfil
Comentado: Is Orange the New Black?
It works really well as an accent colour where the rest of the room has more neutral tones
Comentado: Hi this is amazing !
Hi Mindy, Its outside and not enclosed with a gravel floor. Here's a link to the owners website Branxholm if you like that area you'll love the rest of the house. kind regards Tracey
Comentado: Wherre is the table from?
I'm not sure where the table is from, I'm afraid. I'm the photographer so didn't have responsibility t buying his. Sorry I can't help.
Comentado: Vines in the ceiling
Hello, I'm sorry I don't know the name of the vines. Kind regards Tracey
Comentado: Benches?
Hi Robyn, I'm sorry but I don't know where the benches came from, I believe that the owner purchased them second hand. best regards Tracey