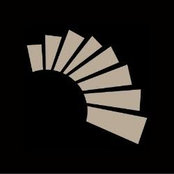 Specialized Stair and Rail
Comentado: What is the color of the balusters?
Hi! Thanks for reaching out to us through Houzz. The spindles you like are called Square Spoons. A beautiful look! These exact spindles have been discontinued due to quality issues but we have replace...
Comentado: Paint
Hi! We were involved in the design, build, and installation of this staircase. The other design elements and details of this home were not done by us. Sorry I can't help you further. Have a great day,...
Comentado: What are the dimensions of the wood newel posts?
That is our classic 4 5/8'' mission post crafted in cherry wood. We manufacture all our posts locally in our shop in Edmonton and ship world wide. If you are interested in more information please cont...
Comentado: Stairs?
Sorry, I didn't see your comment! Yes, we designed and build this stair.
Comentado: Stairs?
Specialized Stair and Railing Ltd. Call 780-482-7214 for more info.
Comentado: Our new house
These do not meet current building code in Edmonton but we are expecting the code to change in the future. Please give us a call so we can offer you further advice. 780-482-7214