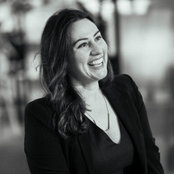 Rebecca Naughtin Architect
| | |
| --- | --- |
| | Rebecca Naughtin Architect |
Mis artículos
Artículo patrocinado
Want to design a home that is uniquely you? It's all down to the details, a Melbourne architect says
Artículo 1 de 1
Comentado: our home is small in Lalor 3075 needs upgrades
Hi Patricia, if there is a chance you could call me I could discuss your project further as I need a lot more info to give you accurate feedback. 0421 066 452. All the best, Rebecca
Comentado: Love the wall behind the bed!
Hi Becky - it is spotted gum - recycled from the original building. All the best with your project. Rebecca
Comentado: What stain was used on the stairs? It's gorgeous!
Hi - thanks for the compliment! We love this stair too - and pleased that no stain was used. The timber is blackbutt and finished in a water based polyurethane. All the best with your project, Rebe...
Comentado: What are the symbols of power points and down lights
Hi Anne, For power points we normally use a semi-circle with either a single or double line poking out resembling whether it is single or double power. For down lights I use a circle with a plus s...
Beth Grant
hizo una valoración
Rebecca Naughtin Architect
18 de Diciembre de 2018