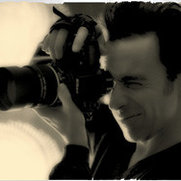 marco joe fazio photography
https://www.houzz.es/pro/marcojoefazio/ copiada al portapapeles
3 premios Houzz
5 insignias Houzz
Contacto:
Marco Joe Fazio
marco joe fazio // space + style
9 Trevanion Road
London, Greater London NW14 9BJ
Reino Unido
Coste medio de los trabajos:
300 GBP - 5.000 GBP
Photographic Services 1 :: Just Shoot! 2 :: Your Location… Enhanced 3 :: Product, Concept, Shoot 4 :: Space + Style Please read a more accurate description of my services on http://marcojoefazio.photography/services then don't hesitate to ask for more information; every enquiry will be carefully evaluated and all my initial consultations are free of charge!
In marrying mesmerising architecture, natural environment and fashion pieces Marco Joe Fazio and his team seek to create enthralling, thought-provoking and, maybe most importantly, living photography for commercial, fine art and private purposes. We are purist and are always striving after perfection in what we do. We are adventurers and enjoy the challenge of working across the borders of styles and categories. We believe in our vision of photography as a tool to take the world apart, to portray and shape it, to show how alive, colourful and contradictory it is, to question these fragments of reality and then to reassemble it, one picture at the time.
Servicios prestados:
Architectural Photography, Interior Photography, Property Photography, Food Photography, Hospitality Photography, Lifestyle Photography, Fashion Photography
Zonas de trabajo
UK & Europe
Premios:
Fellowship with the British Institute of Professional Photography (FBIPP)
6 álbumes de ideas para marco joe fazio photography
Actividad reciente
hace 2 días
marco joe fazio photography
está siguiendo a
The Garden Builders