Before and After - Updated Teen TV Lounge Need finishing touches
Wanted to create a space so our teens could hang with their friends. Almost finished!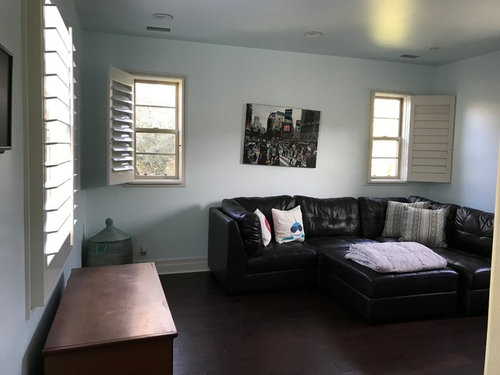 Before Painted, removed the shutters and sold the Archie Bunker Sectional.

After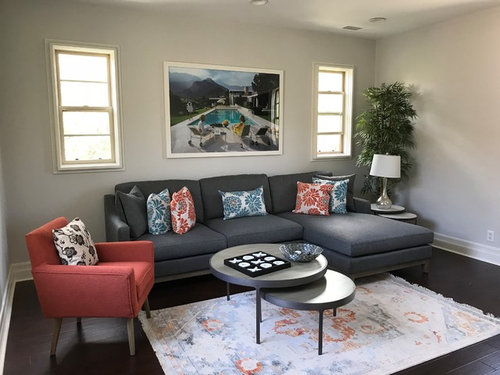 Still debating on window treatments. Previous Houzz suggestions were to place one neutral panel curtain on the left and right side. What kind of hardware should I use? Nine foot ceilings and windows measure 24" x 49". We don't need window treatments for privacy.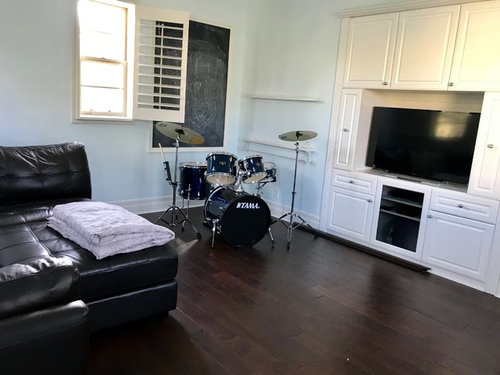 Drums belong to mom but I might move them to another room. What should I put in their place? Hanging Chair? Room could use more seating.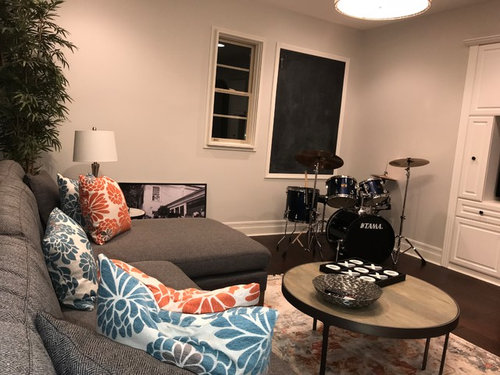 I have some cool artwork to hang. Just don't want the place to look cluttered.