Quartz sample grey and counters installed brown
Am i crazy for demanding new counters? Clean and white/grey quartz Lago sample v actual installed brown version. Mont Granite in Pittsburgh claims this is acceptable color difference!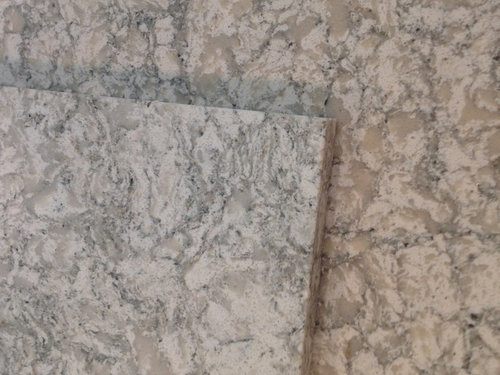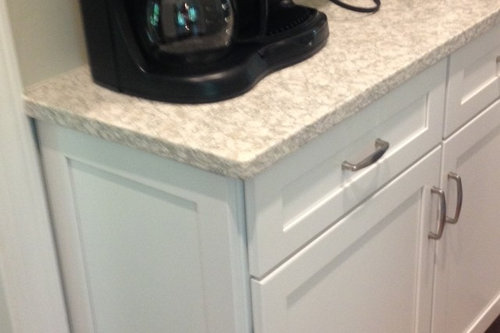 The kitchen is grey/black/white w/ accents of steel blue. The brown of the installed counter tops makes them look grungy dirty and I can't install the (already purchased) dark grey back splash against brown counters! Mont reps visited me and said quartz is man-made and that there could be variances in color if it was 'left in the oven a minute longer'. The letter from Mont said that the quartz is natural and therefore can have variations of color. Which is it? This is the second house I've put quartz in, third type/color of quartz and I've never heard of this kind of 'variation in color'. I understand if it was a bit lighter or darker grey, but this is unbelievable. Where is Mont's quality control to match samples to at least the same general color?