what dining chairs for this monastery table?
hi decorating gurus, I have this monastery table on order, but did not think that the chairs being whitish, would stand up to my family's messy lifestyle. also, i thought these chairs looked more french maybe? my house is spanish mediterranean, so i want to go with a spanish monastery theme, and work in a touch of modern. here is a pic of the dining table in the grey wash finish that i ordered.
this is similar to my chandelier, kind of a gothic black iron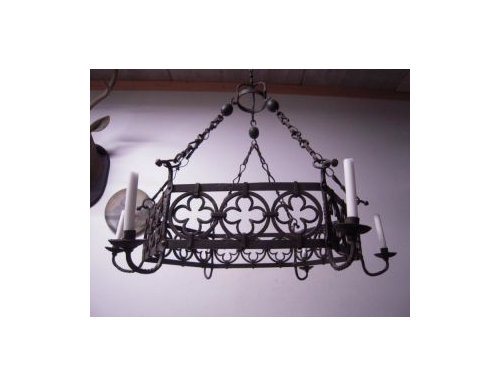 i want to avoid going too monastery and making the dining room look too heavy like a dungeon, but do want the elements to tie in.. can you recommend a few chairs to take me in the right direction?